Whether you're reading a magazine, making a handwritten grocery list or shopping online for bath and beauty products in paper containers, you're benefiting your family and our forests.
Which means you may be a papertarian, even if you're only learning the word now, or you may be interested in becoming one.  
Why? Because papertarians know that as a consumer, you're bombarded with less sustainable options —but choosing paper and products packaged in paper actually benefits U.S. forests and is the smart choice for planet Earth.  
Paper products come from a renewable resource and can be recycled up to seven times. So, once you've unpacked your latest online purchase packaged in a sturdy shipping box and finished reading your magazine—and, of course, working the crossword puzzle—make sure you put both in the recycling bin.
Together, small, everyday decisions create big benefits for the environment. If you're getting curious, here are a few opportunities to go papertarian—or up your papertarian game: 
Start your day the papertarian way
In a papertarian home, the breakfast table might include the following items:
Eggs (from a paper carton)
Cereal boxes
Orange juice (in a paper carton)
Coffee (made with grounds/beans from a paper bag)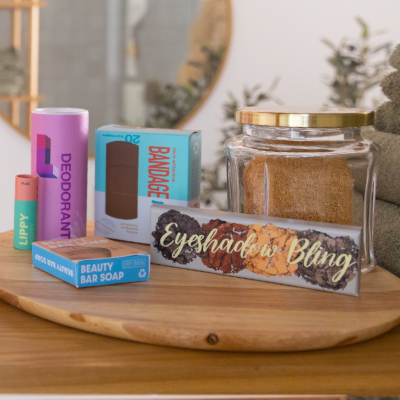 Consider your beauty regimen
Did you know many of the grooming and personal care products we use every day are available in paper? Papertarians do. Check out these options:
Blush container 
Lipstick container 
Bandage container  
Dry shampoo
Deodorant tubes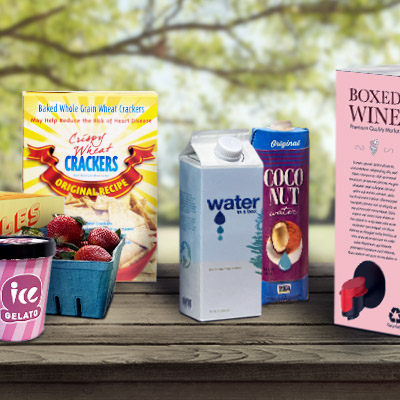 Party like a papertarian
No matter the occasion, paper has you covered. Stock up for the party with these paper-packaged goods. 
Crackers
Water
Ice Cream
Fruit
Soft drinks
Wine
Takeout food (including pizza)
Do you have what it takes to be a papertarian? Definitely. Test your knowledge and see how much room there is for improvement.
A Promise to Paper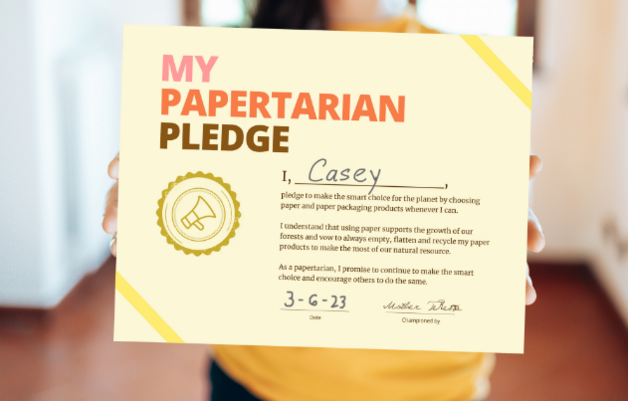 A Promise to Paper
There's no better way to commit to paper than, well, on paper. So take the papertarian pledge, print it out, and remember the promise you made to yourself and the planet.