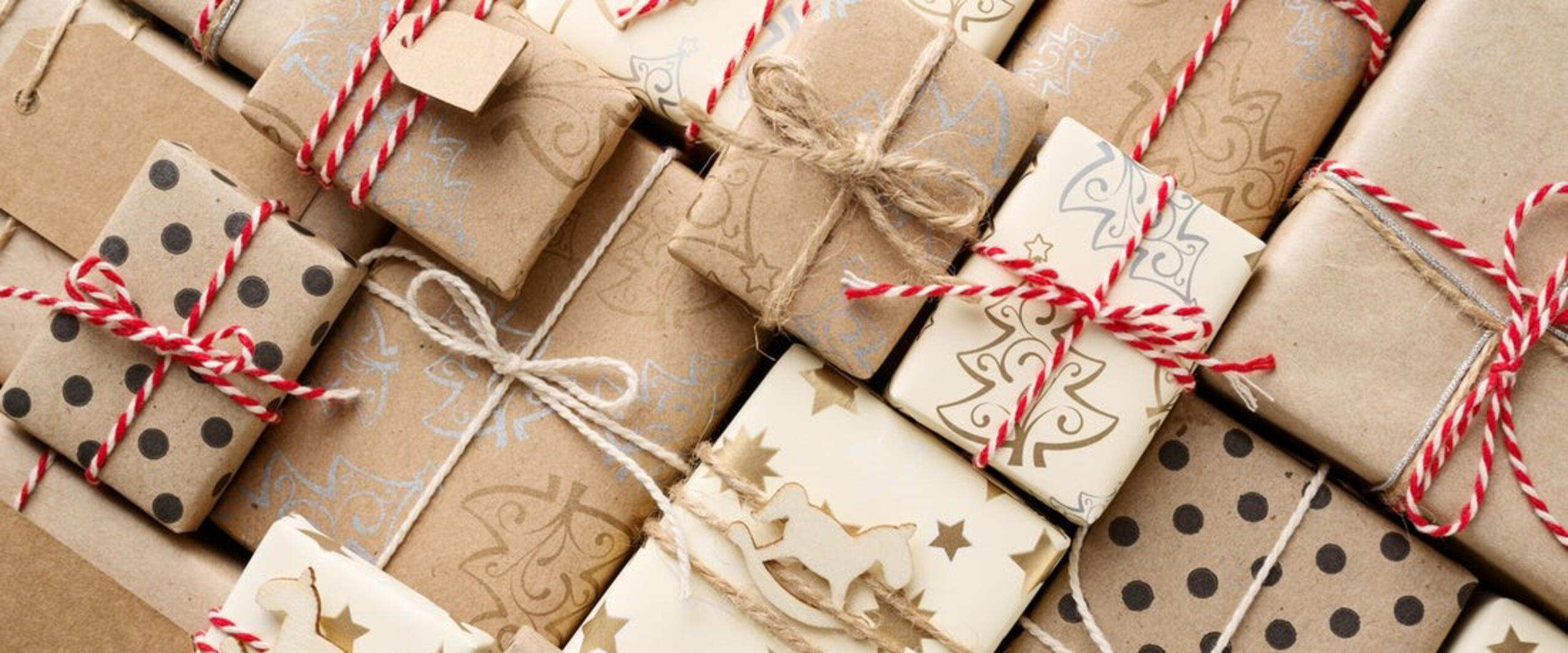 As with most holidays, there will be celebrations, gift giving, decorations and most likely we will be breaking out some favorite family recipes. Along with the tasty desserts and traditional meals, we have several recipes to share. And while these recipes may not be edible, they'll help you do good for the environment. These ingredients are the easily recyclable paper and cardboard.
With gift giving a central part of the holidays, we will be deluged with gifts and the wrapping and packaging associated with them. With the added paper and cardboard, we can extend the holiday cheer and make the season more sustainable since paper comes from trees, a renewable resource. And the good news is, the paper and packaging industry grows nearly twice the volume of trees than is used.
We've collected some recipes you can follow to make the most of holiday paper and cardboard.
Giftwrap
A note of thanks: What better way than to thank those friends and family for the gifts they share with us than with a handwritten note. Make it unique by creating an envelope from leftover wrapping paper.
Giftwrap takes a bow: Have extra giftwrap after sending your notes? Well, just take strips of the giftwrap or even gift bags and fashion homemade bows for presents throughout the year.
Gift paper to padding: We all know people who open gifts with reckless abandon leaving irregular patches all about the floor. Save that paper. You can use these crumpled up pieces as padding for gift bags or use it to store delicate objects.
Make your own custom ornament: Each year save some of the giftwrap from the holiday and make a unique paper ornament to remember each year.
Food and tablescapes
Set the table: Giftwrap is also a great way to set the table. Use them to fashion place mats or a table runner especially if you use brown kraft paper so the kids can doodle while waiting for the food to be served. To put a festive and decorative spin to your table scape, use paper to wrap your holiday centerpiece.  
Present your party treats: No need to have special food trays for your next holiday party. Line your everyday trays with giftwrap and serve your hors d'oeuvres and treats festively.
Send leftovers home: As families celebrate the holidays together this year, big family meals are back on the menu. Paper and cardboard are perfect for to-go boxes for those takeaway leftovers. Don't forget to attach festive labels!
Spread and contain the love: After a holiday meal there are lots of bags and boxes to take home - gifts, sweets, leftover food - and you don't want your guests juggling it all. Use those larger cardboard boxes from your online purchases to help guests carry everything.
Gift boxes and packaging
Gift a celebration: For those friends and families who won't be able to gather this year, there is a way to personalize and reuse cardboard and giftwrap from one year to another. Send a holiday celebration in a box. Fill your larger cardboard boxes with multiple gifts wrapped in boxes that you have set aside from the previous year.
Storing the holidays: Paper and cardboard are perfect for storing as well as being stored. After all, we store our precious documents in them. Store your holiday decorations and then collapse paper gift bags all into a cardboard box until the next holiday season.
Create your own subscription box. Subscription boxes are a popular gift for many holidays, but why not keep the holiday spirit all year long with your own "of the month" club, whether it be books, crafts or baked goods.
If you still have leftover paper and cardboard from reusing your wrapping paper or boxes remember that you can recycle all of them. After all, paper and cardboard are super easy to recycle and can be recycled into new products up to seven times. It's the gift that keeps on giving!
When you are celebrating and checking off the holidays this year, remember that paper and cardboard are the perfect ingredients for a festive and sustainable holiday season.