Valentine's Day plans are often left to the last minute. Should we go out to dinner? Order in? You probably have easy access to some paper and packaging goods, and nothing is better when it comes to creativity and connection! Plus, reusing paper products gives them a second life before going into the recycling bin. Here are 5 DIY tips you can use in order to turn those materials into something special.
Folding Pop-Up Card
Whether you need one card for your spouse or a huge batch for your kid's entire class, you can take the homemade Valentine's Day card up a notch with a pop-up heart. You'll need 2 sheets of colored paper, scissors and glue. Then follow these steps to watch it come to life!
Notebook Paper Treat Pouches
It's always more fun to unwrap a gift than to simply have it handed to you, but when you're in a time crunch and can't run out to buy wrapping paper, you have to get crafty. This trick shows you how to turn a simple piece of notebook paper into an adorable treat pouch. You'll need half a sheet of notebook paper, glue, scissors and stickers. Then you're just a few steps away from your final pouch product.
Customized Wine Bottle Labels
Perfect for a Valentine's (or Galentine's!) gift, a customized wine label can make the night's activities anything from creative and funny to sweet and romantic. Draw or print on a measured piece of paper and adhere it to a dry bottle.
Bookmarks with Love
Heart-shaped bookmarks crafted from decorative paper and envelopes are a great gift for the creative book lover or a class full of students exchanging Valentines. You'll just need an envelope, a sheet of white paper, a pencil, scissors, glue and either patterned paper or something with which to color. Then follow these steps:
Valentine Mailbox
You'll be happy you didn't toss the packaging after that last shoe purchase, because now you can turn it into a Valentines mailbox. Perfect for a classroom exchange or cute family activity. You need a shoebox, colored paper, scissors, tape or glue, and any decorations your heart desires! Here's how to do it — it's super simple.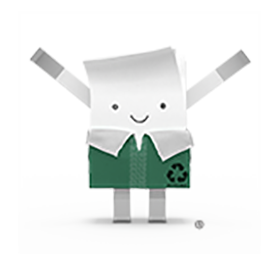 Instructions for Valentine's Day gift ideas
Valentine's Day Gift Instructions
Valentine's Day Gift Instructions