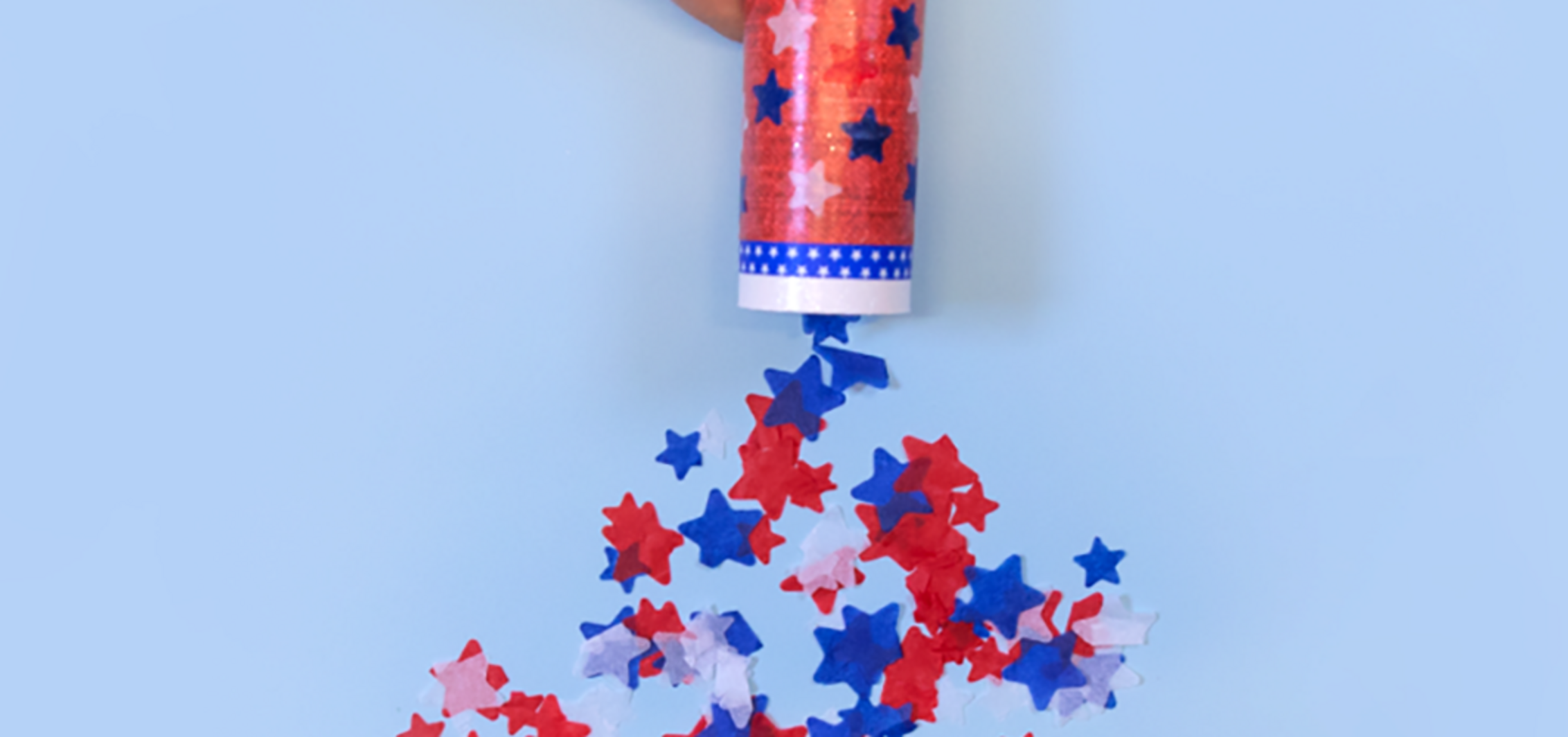 Summer is officially here! That means it's time for cold treats, BBQs, trips to the beach, and so much more family fun. Here at How Life Unfolds, we're big fans of summer because we have more free time to explore our creative side -- and that means getting our hands a little messy while making unique projects the whole family can enjoy using paper and packaging. So why not spice up your summer celebrations by decorating your home and outdoor spaces with some eye-catching crafts you created with your kids?! Bonus: crafting is a boredom-buster for rainy days or when the temperature gets a little too toasty..
To help get your creative juices flowing, the How Life Unfolds team wanted to share two festive and useful seasonal crafts that are easy to make, and can be enjoyed all throughout the long days of summer. We hope you enjoy!
DISCLAIMER: the following crafts you see are NOT ice-cream proof. 
Fourth of July Confetti Launchers
Just as fun (and safer than) launching fireworks, kids and adults alike can enjoy these festive confetti launchers this Fourth of July...and all summer long!
What you need:
Toilet paper tubes
Decorative paper or markers
12" balloons
Tape
Paper
Scissors
Steps
Cut some paper into confetti sized squares or stars. Set aside. (Optional: you can purchase pre-cut paper star confetti! This is what we used.)
Decorate your tubes however you like. We taped some patriotic themed paper and used fun stickers to decorate each tube.
Cut a balloon in half and tie the end. Wrap the larger end of the balloon over one end of a tube and secure with tape. Try your best to keep the balloon taut but don't bend the tube.
For added pizzazz, we tied paper streamers around the end of the balloon!
Take your confetti launchers and stash of confetti outside. To use your popper, add a heavy pinch of confetti to the tube. Point the tube out, pull back the balloon end and prepare for liftoff!!! (Or, enjoy the burst of confetti in the air.)
Summer Windsock
A windsock is a super fun and easy item to craft, and a beautiful object to display in your home. We like to say that this one is "mermaid-approved" because the design makes us think of magical summer beach days -- but feel free to have fun and decorate however you like!
What you need:
Thick poster board
Scrapbook paper and any extra decorative pieces you want
Border punch or deco scissors
Glue
Paper streamers (can use crepe or tissue paper cut into strips!)
Steps:
Cut the posterboard to make a thick tube-shape for the body of the windsock.
Get creative and decorate the outside!
Glue your streamers around the inside bottom perimeter of the tube.
Use a final strip of thick poster board for the handle, glue and let dry.