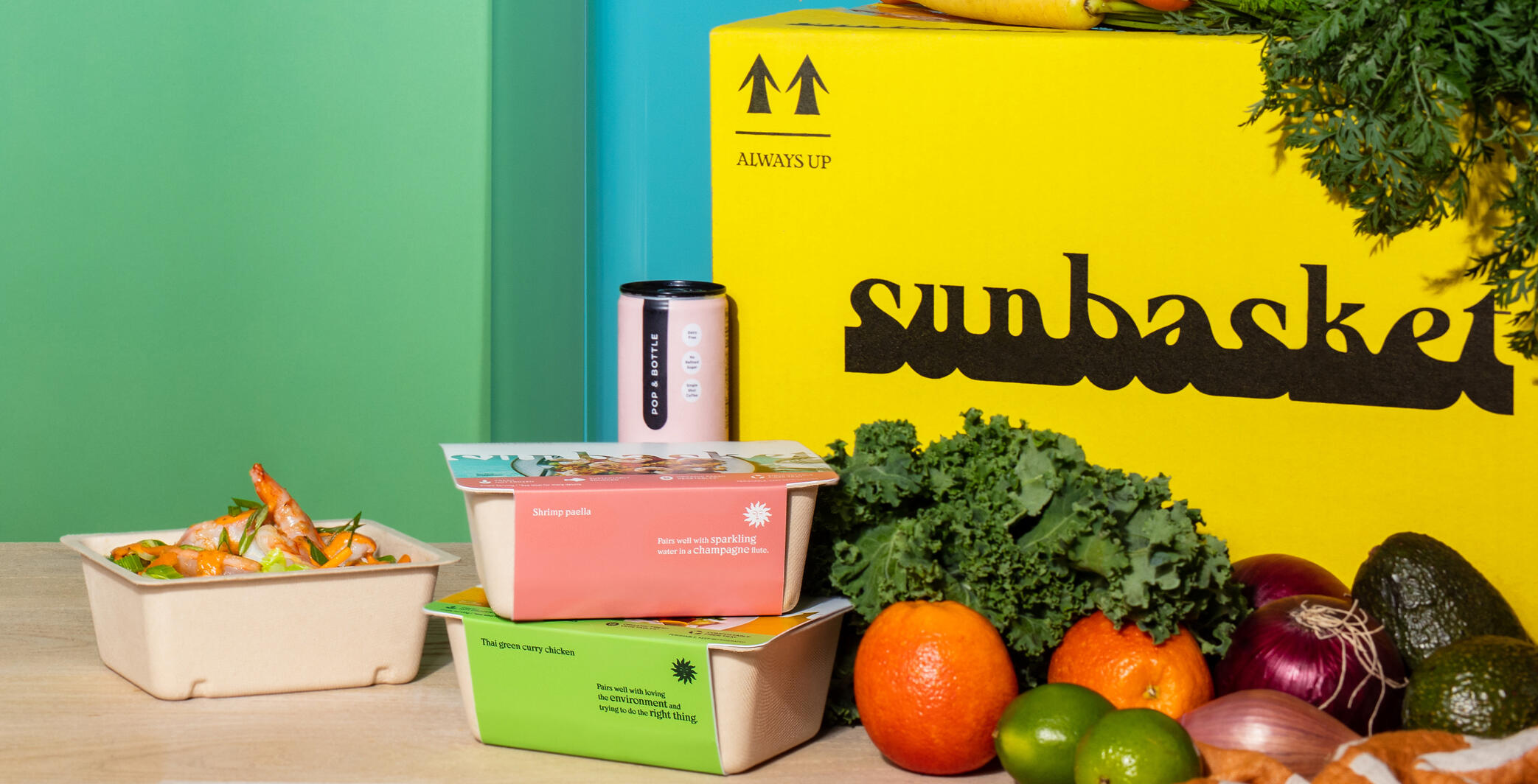 When was the last time you ordered takeout from your favorite restaurant? Yesterday? This week? This month? Food delivery has skyrocketed in popularity over the past couple of years as consumers prefer delivery or pick-up from their favorite restaurants with 86% ordering takeout more than last year. This trend coupled with consumers' preference for sustainability in products and packaging has caused a rise in sustainable food delivery and food subscription boxes as 63% of consumers place importance on recyclable packaging and 54% prefer biodegradable packaging as well.
One major pioneer in the sustainable food packaging industry is Sunbasket, the first meal kit brand to develop 100% recyclable and compostable packaging. Sunbasket prides themselves on their environmental commitment in not only their meal kit packaging, but also who they work with and how they create their products. Sunbasket was even named Healthline's best overall sustainable meal delivery service in their evaluation of packaging, ingredients, variety and flavor.
"Sustainability is built into everything we do. And while most of our packaging is already recyclable or compostable, we're working towards getting to 100%."
- Sunbasket Brand Narrative
Other meal packaging brands have followed suit as they work towards environmental responsibility in their ingredients and products. Here are some meal kit companies also dedicated to sustainable packaging:
Blue Apron – This meal kit brand is focused on bringing the highest quality of food to the tables of their consumers in the most ethical, low-impact way. Blue Apron has set a goal of 100% of their packaging to be recyclable, reusable and compostable by the end of 2025, and minimize their overall environmental impact.
Misfits Market – This newer packaging brand utilizes forward-thinking packaging with a primary focus on sustainability by reducing food waste, participating in community donations and investing in innovative eco-friendly packaging. Their three shared values are affordability, accessibility and sustainability, using 100% recyclable cardboard boxes and taking initiative to create more innovative packaging designs.
For more information, check out the second episode of our Pack It!: The Packaging Recycling Design Challenge series where two packaging designers and professors compete for a $5,000 prize by designing recyclable packaging for meal kit subscription boxes. The guest judge is also Sunbasket's National Packaging Buyer, Nico Rico!