America's favorite wholesome soccer coach, or football (depending on where you're from), is back this month. In anticipation of Ted Lasso's return for a third season, we wanted to hear the paper and packaging industry's take on Ted's famous ritual to woo over his steel wall of a boss, Rebecca with homemade buttery, sweet shortbread. These scenes, appropriately named, "Biscuits with the Boss," shows Ted's endearing efforts to crack Rebecca's walls as he's done with every member of his team (including us viewers).
This pop culture reference isn't just about the biscuits, but the familiar pink paperboard box they come in. So, with innovations in paper food packaging happening every day, we've tapped our paper and packaging makers to share what they would use to package these homemade biscuits.
Clearwater Paper – ReMagine® Premium Paperboard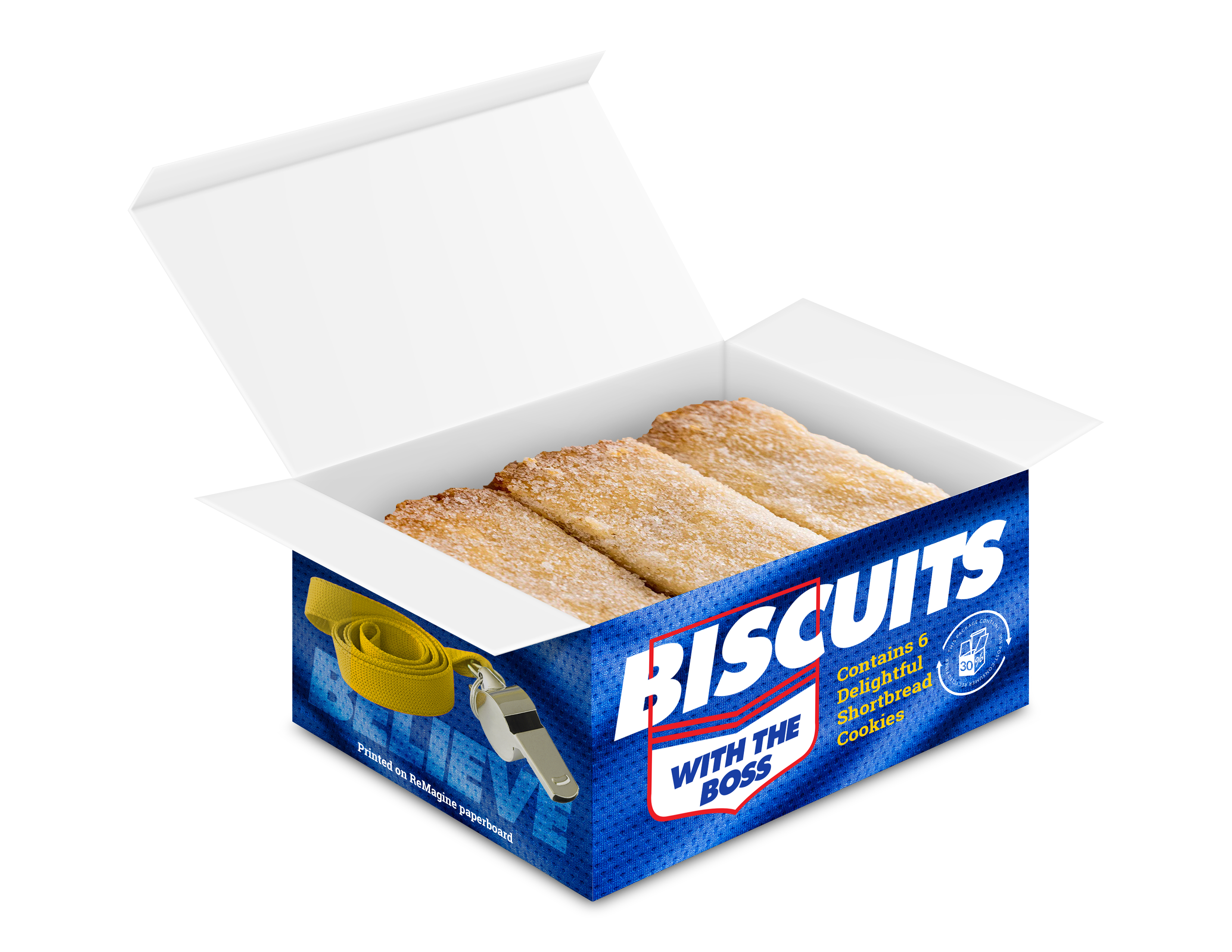 If Ted is looking for both sustainability and printability, this premium paperboard with its smooth white print surface is one way to score. Clearwater Paper's ReMagine® paperboard box is made with up to 30% post-consumer recycled fiber and FDA compliant for food contact. This packaging is perfect for delicate shortbread biscuits, and it is unmatched for vibrant branding opportunities. 
Graphic Packaging International (GPI) – Boardio™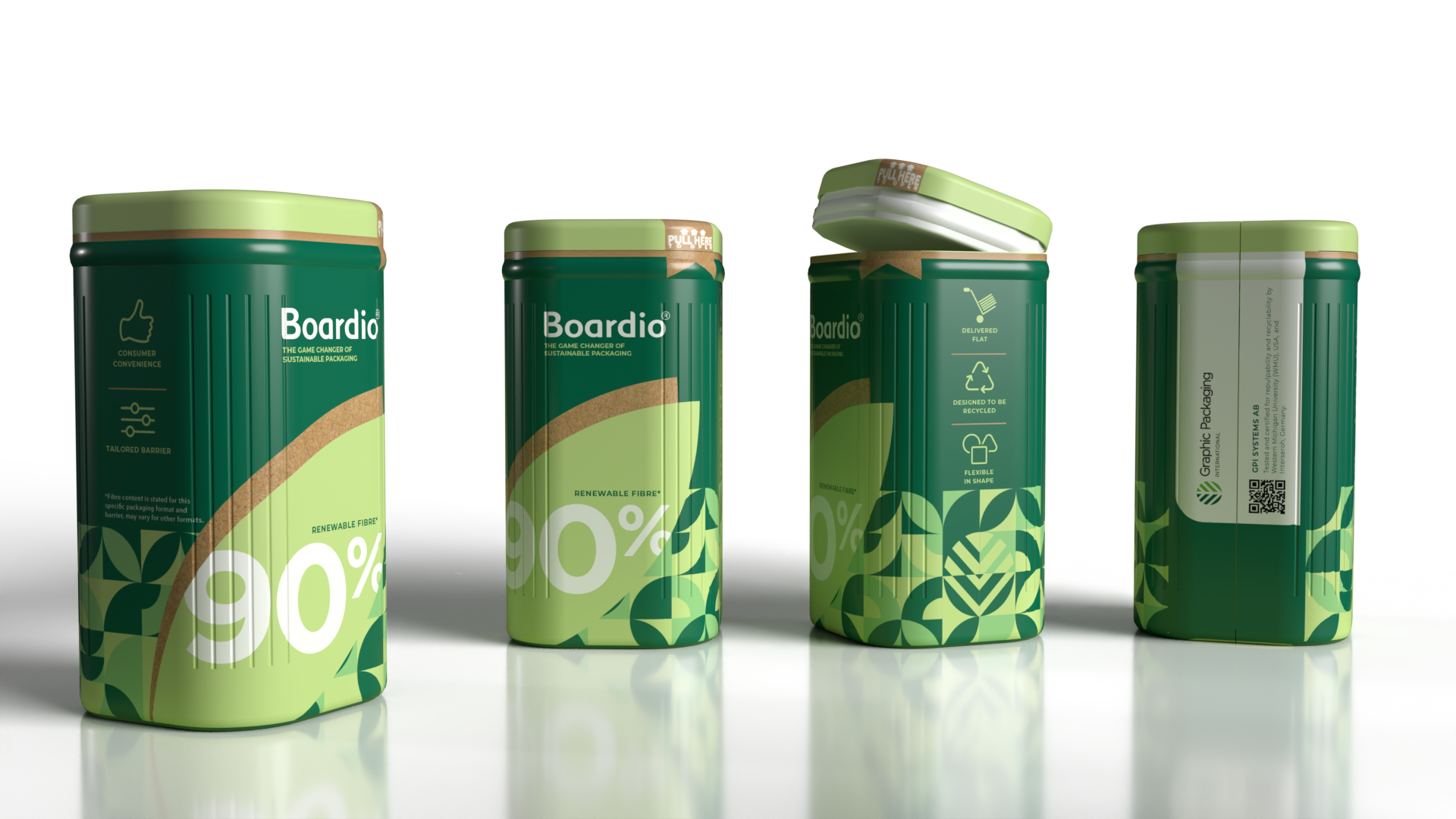 Pitching another packaging solution is GPI with their sleek Boardio™ paper container. Designed for recyclability, this rigid paper container supports sustainability goals and enables strong brand positioning with creative shapes and many convenient features. This food packaging is an ideal solution for a wide range of dry products like sweets and biscuits!
Metsä Board – MetsäBoard Prime FBB EB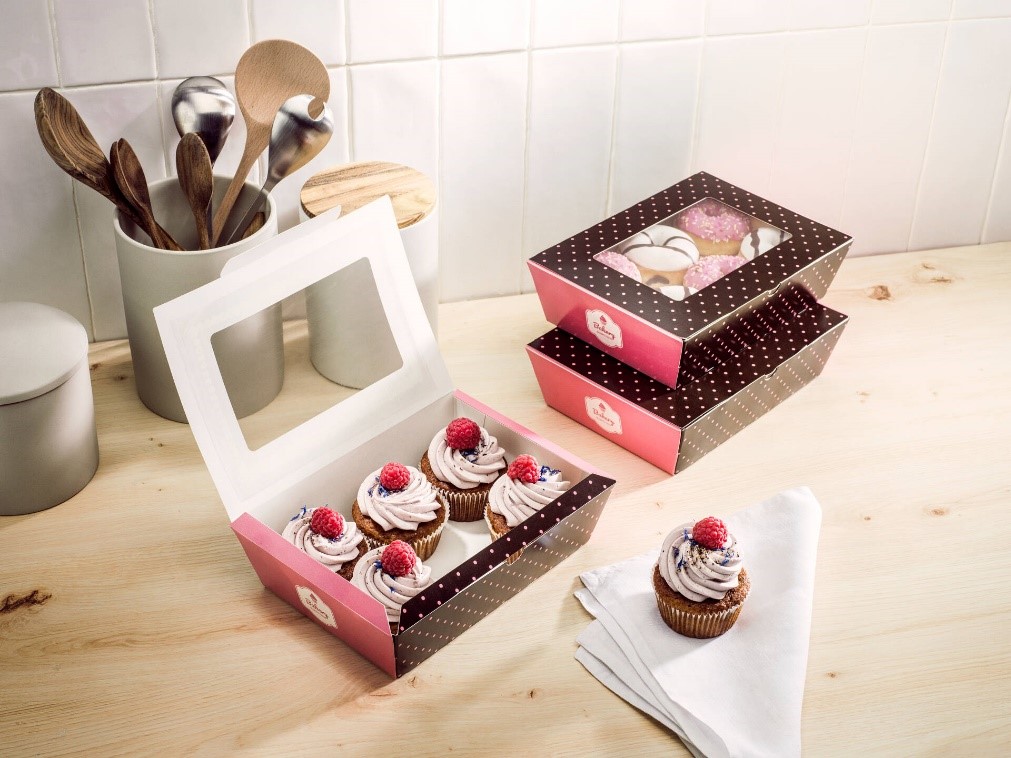 If a buttery biscuit ever gets a little too buttery, MetsäBoard Prime FBB EB paperboard can handle it. Its medium barrier coating helps protect against grease and moisture. The packaging's lightweight nature makes it perfect for carrying sweet treats easily and safely from home to the field – even on a crowded Tube ride!
Sappi – Proto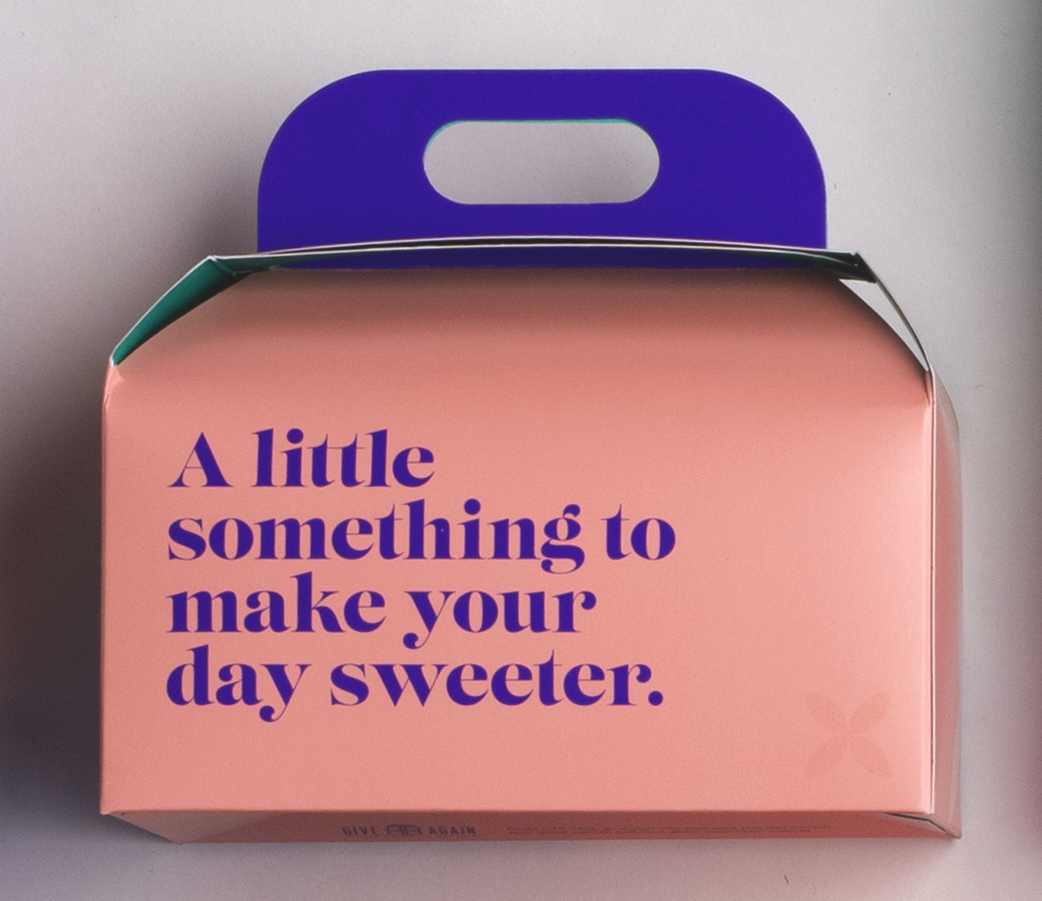 Ted's daily biscuits are made from natural ingredients just like this beautiful paperboard box printed on Proto from Sappi. It's made from one of earth's most renewable materials – wood fiber. This packaging is 100% recyclable and provides safety for food contact. Renewable, recyclable, remarkable. Choosing paperboard is something you can Believe in!