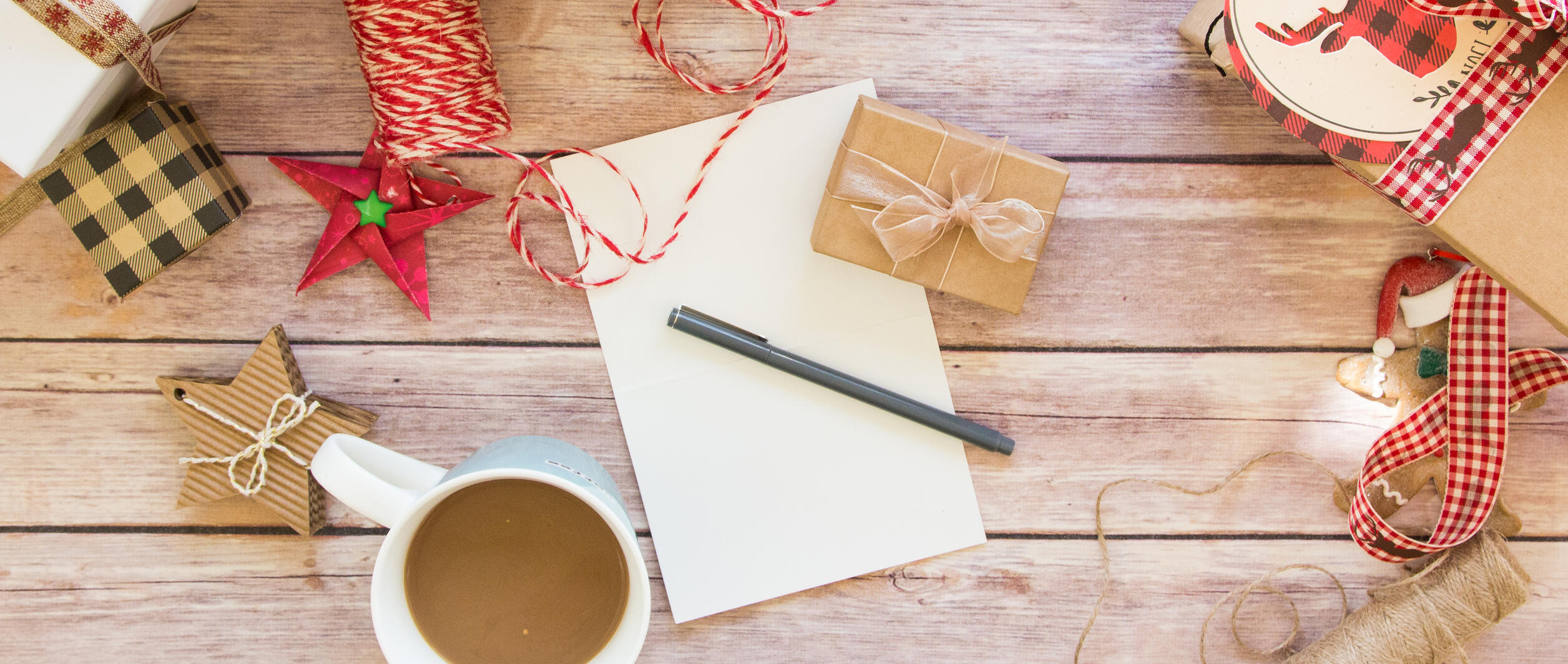 It's the holiday season, and what better way to spread holiday cheer than by sending friends and family a special holiday greeting. Even better, holiday paper packaging and products, like cards, are gifts that keep on giving (and living) by helping our forests grow.
In a perfect world, we would choose just the right card for each person. But more often than not, we choose one style of cards, perhaps two, to send to everyone on our list.
But it is not a perfect world and not every card will suit every recipient, so some customizing might be necessary. And wouldn't you know it, just when we are ready to put pen to paper, our minds, like some of those cards, go blank.
How could a short, unique message feel like such a huge task? It doesn't have to.
Get inspired: Do you have holiday cards from previous years that struck just the right tone? They will prove wonderful inspiration for what to write. Another idea is to set the mood by playing holiday music or watching a holiday film to get you in the spirit. Even the title of a carol can make the perfect statement.
Don't go it alone: Don't consider writing holiday greetings as a solitary endeavor. Write them with a friend or friends. You can bounce ideas off each other. Make writing holiday cards as fun as receiving them.
Host a card swap: Think cookie swap but with greeting cards. Guests can exchange different style cards with each other, and everyone can send a wider variety of cards to the people on their lists.
Personalize where you can: Think of what this holiday means to the person receiving your card. Are you sending a card to a couple who are celebrating their first Christmas? Or to a family that is mourning after a loved one has passed? Is the person far away and you wish they were closer? Write out what makes this holiday season special for both them and you.
Keep your wishes short and sweet: When you receive a card, do you judge the length of the note? Probably not. Your recipient likely won't either as long as the message is heartfelt. Also remember, no one is expecting a long letter.
Take out the guesswork: If you are unsure of what holiday your recipient celebrates, after all, the holidays are not just Christmas and New Year's, but Hanukkah, Kwanzaa and the Winter Solstice it is smart to generalize with "Season's Greetings" or a simple "Happy Holidays."
Let us help fill in the blanks
Still not sure what to write? We are happy to help fill in the gap with a few specific suggestions of our own. Feel free to substitute the word holiday with a more specific event, such as Christmas, Hanukkah or Kwanzaa.
Generic holiday: Have yourself a merry and magical holiday season!
Generic religious: Wishing you and yours a miraculous holiday and a New Year filled with blessings!
Friends: Your friendship continues to be the most wonderful gift. I wish all the best for you this holiday season!
Family: The holiday highlights how blessed we are to call each other family.
Acquaintances: Warmest thoughts and best wishes for a wonderful holiday and a very happy New Year!