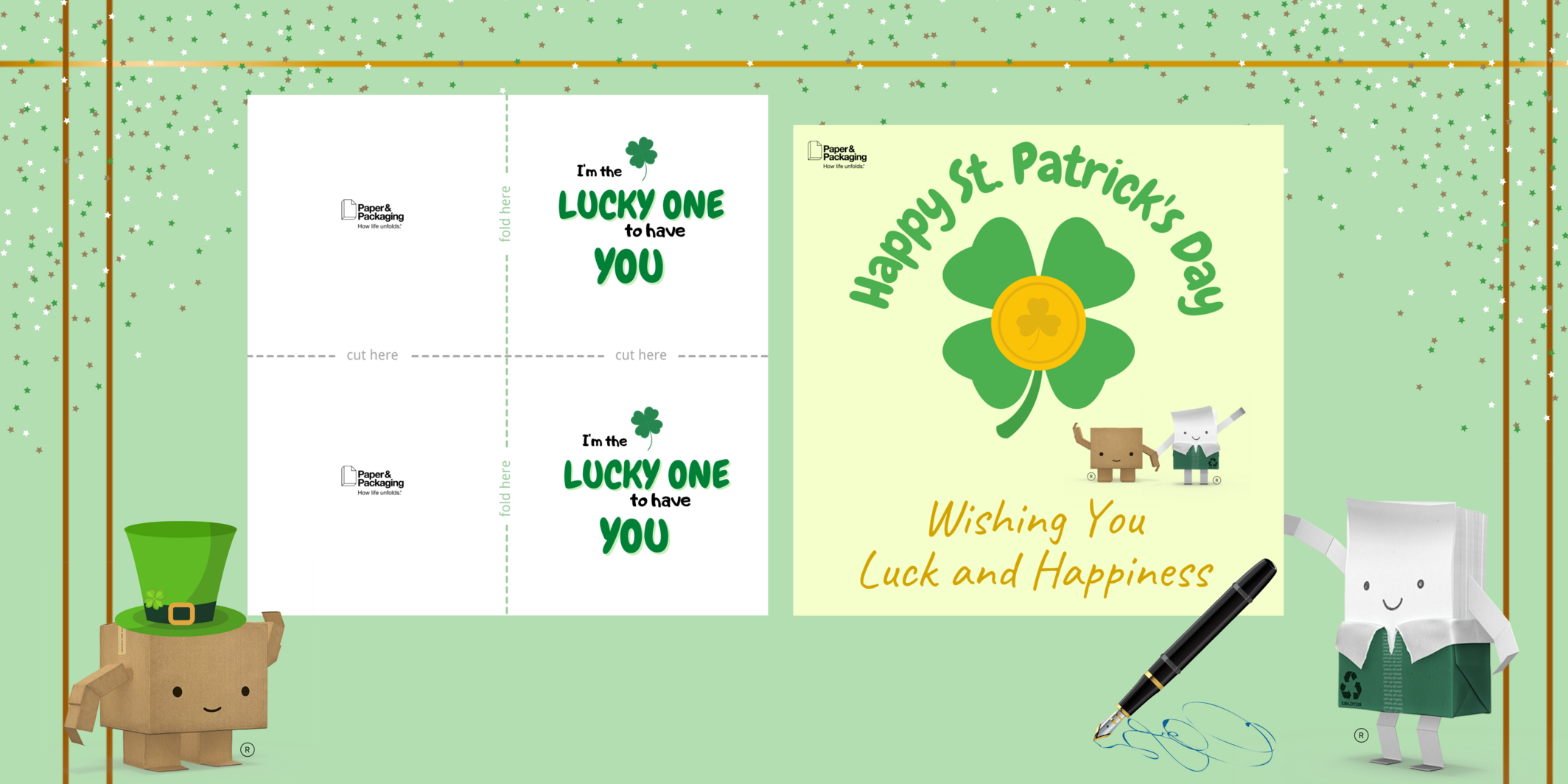 Happy St. Patrick's Day!
We have prepared some free printable "lucky cards" to share your luck and gratitude with your family and friends. You can also make it a year-round event because you do not need a special occasion to tell someone you feel so lucky to have them in your life.
For the best results, all you need to do is print them on heavy card stock.
For the "I'm the Lucky One" card, cut and fold along the dotted line. Be creative and write down your greetings on the back.
The "Happy St. Patrick's Day" card can be a fun gift tag that, goes along with any presents or flowers.