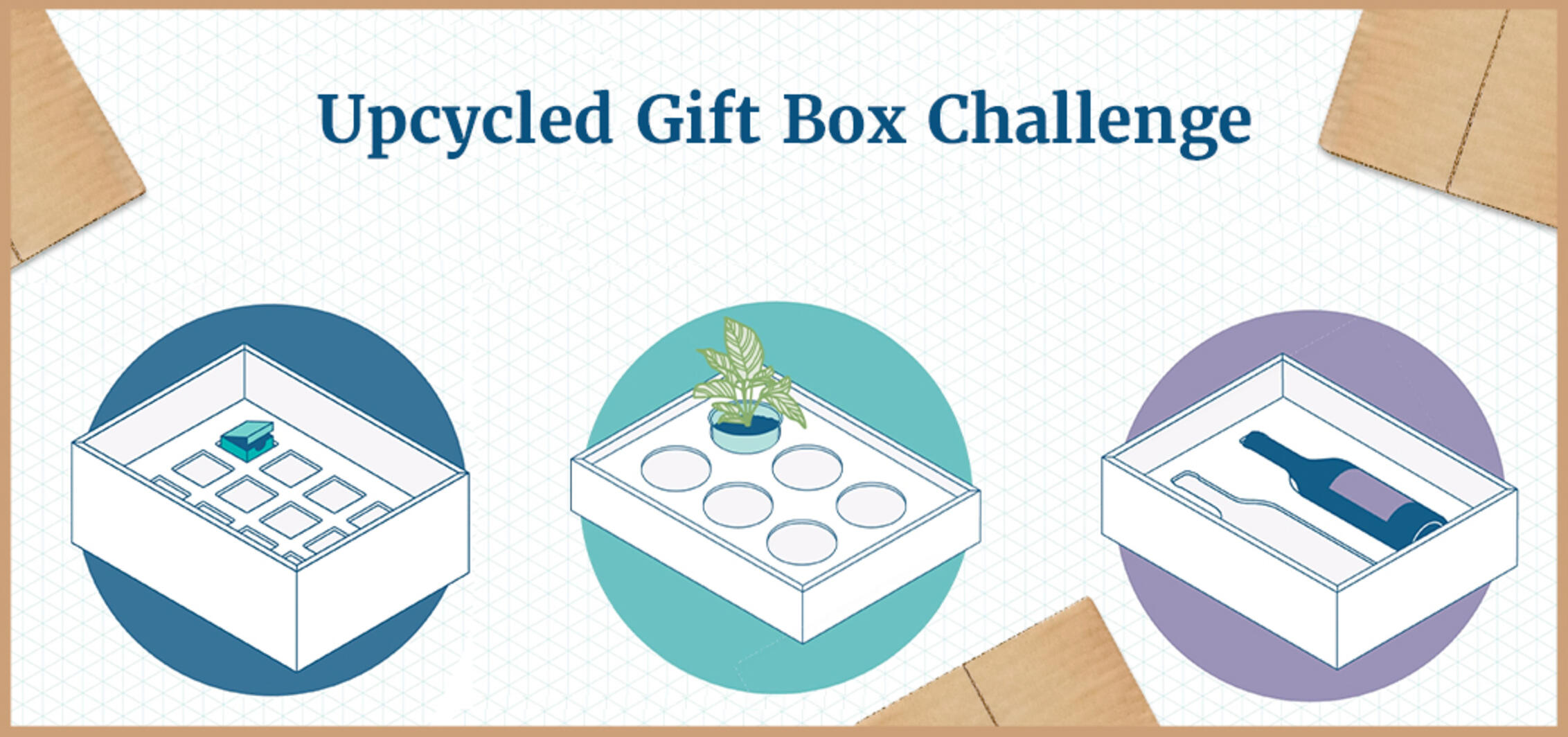 The holiday season is in full swing. For those of us doing our shopping from the comfort of our homes, this means a mountain of cardboard boxes will soon be arriving at our front doorsteps. To help you solve the question of what to do with all those boxes, we've created three easy-to-follow DIY projects to turn cardboard and paper into creative, one-of-a-kind gift boxes! You can pass them onto a loved one or create one to treat yourself with this holiday season.
Idea #1: DIY Holiday Advent Calendar
After lining the inside of a box with colorful paper, you'll create slots for tiny, bespoke paper boxes. Each box can be filled with a small treat of your choice, whether it's a piece of candy or a small gift that's been on someone's wish list. This cute upcycled advent calendar is perfect for celebrating the 12 Days of Christmas or just counting down the holiday season, and can be reused year after year. It's the gift that keeps on giving!
Idea #2: DIY Indoor Plant Station
Create an Instagrammable planter box perfect for sending little green gifts safely and securely or for storing a few plants on a windowsill. This planter fits small 4- or 5-inch houseplants or propagations for the plant lover in your life. It can be easily customized with paper liners, paint, stencils, etc. for a modern, sleek look. Get creative!
Idea #3: DIY Wine Gift Box
This flatlay-friendly crafted wine box is perfect for displaying and gifting that special bottle, breaking the mold of the traditional wine gift bag. As a bonus, this gift box also keeps everything secure so you don't have to worry about that special bottle breaking. You can upcycle a larger box to ensure plenty of space for two or more bottles or use a slightly smaller box for just one. Pro tip: wrapping the inside and outside of the box with luxe paper will make the display all the more impressive!
You can even turn this DIY project into an enjoyable activity with the members of your household. When you encourage family and friends to reuse and recycle, you can increase awareness around recycling.