It's wedding season! If you're not in a wedding or going to a wedding, there's a good chance that you're planning a wedding.
So you're going to need a to-do list. Lots of to-do lists, in fact. A good place to start? Popular wedding planning websites such as TheKnot.com or WeddingWire.com have 100-plus-item lists that you can customize to your specific wedding planning needs. Planning a destination wedding? A Jewish or Indian ceremony? They've got you covered, and won't let you forget to rent a chuppah. These all-encompassing lists remind you of everything from paying the deposit for your florist to ordering meals for your vendors. (Yes, you have to feed the DJ and the photographers!) You can access these either by downloading the apps or directly on the website, which also offers an option to print it out. This is especially handy when visiting vendors, who may remind you of specific things that you can just jot down to add to your list.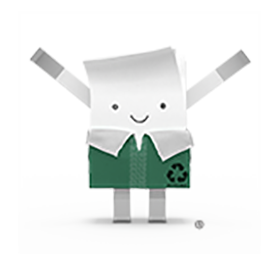 Don't forget your printouts!
Download these featured templates
Another list you'll need will keep track of the guests: who's been invited, who's RSVP'd and who hasn't. If you're offering a meal choice (chicken or beef, etc.), you'll need a column to mark those preferences down so you can give a head count to your caterer. If you're handling the guest lists for the bridal shower and rehearsal dinner, consider separate lists for those as well.
All of these people will most likely be sending you gifts. So make things easy on yourself and keep a running list where you can track presents received and who has been thanked, because you'll need to send thank-you notes to all of those people. Engagement gifts, shower gifts and wedding gifts: Keep separate lists of who gave you what, and whether or not you've sent a thank-you note. Be prepared to invest in a lot of beautiful stationery!
As you get closer to the big day, lists for the week-of and day-of can come in handy as nerves rise and emotions swirl. Brides.com has lists for both of those, reminding you to break in your wedding shoes and get lots of sleep.
Sounds a like a lot of work, eh? Here's one list that every bride can get on board with: a honeymoon packing list! Because you won't want to forget that strapless bra for your once-in-a-lifetime trip to Bora Bora.
Of course, sometimes the best list is the wrinkled one you keep in your purse that you scribble things down on as you remember them. Who knows? It might become one of your cherished keepsakes that remind you of all the thought and planning you put into making your big day uniquely yours.