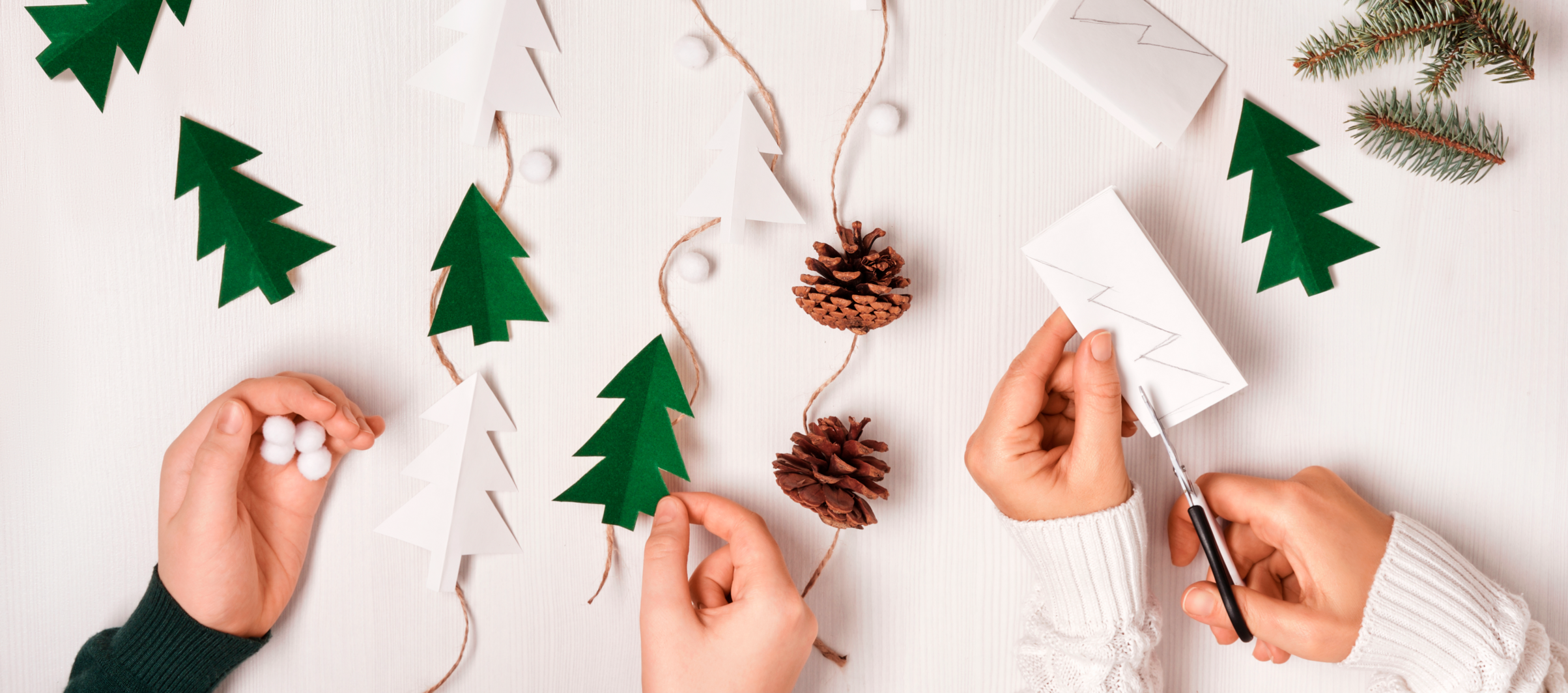 The holidays are here! It's time to decorate, celebrate, and exchange gifts with family and friends. And if you're looking for ways to enjoy the holidays while still being environmentally responsible, we've got you covered. Here are some of our favorite festive ways to reduce your footprint.
MORE TREES TO CELEBRATE
Did you know that when you choose paper and packaging, you're choosing to support America's forests? Paper companies work with private forest landowners to grow and maintain forests at a rate nearly double the volume needed to make the paper, packaging and boxes you rely on every day. So when you choose paper, you're helping to support the growth of our forests. And by recycling, you're making the most of our natural resources.
Setting the Mood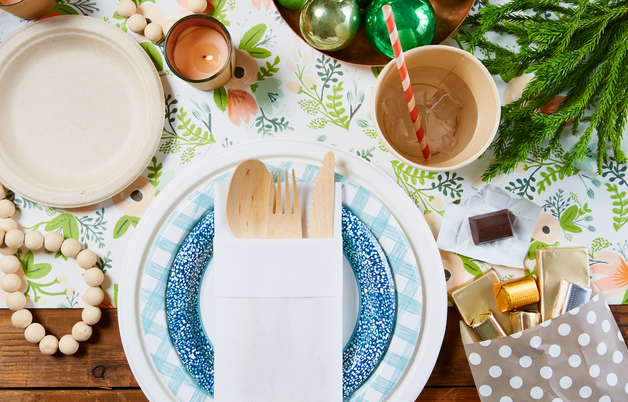 Setting the Mood
No holiday-themed china? No problem! Use decorative paper plates and napkins for hors d'oeuvres and desserts and use your usual formal place settings for dinner. Add a paper tablecloth or runner to a buffet or wrap the entire table with gift wrap!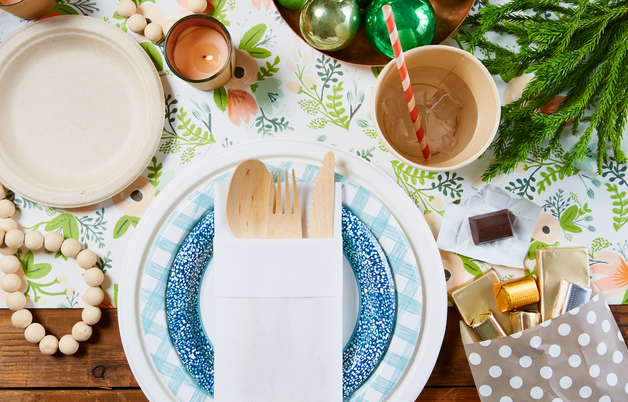 Throw a Wrap Party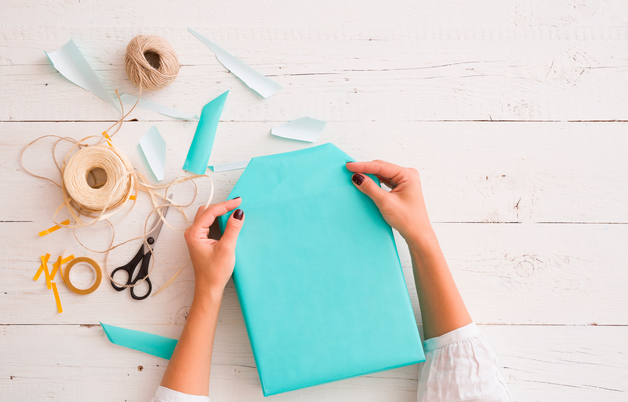 Throw a Wrap Party
Host a preholiday get-together with friends to get all your wrapping done. Supply everyone with an assortment of recyclable wrapping paper so everyone is doing their part to help the planet.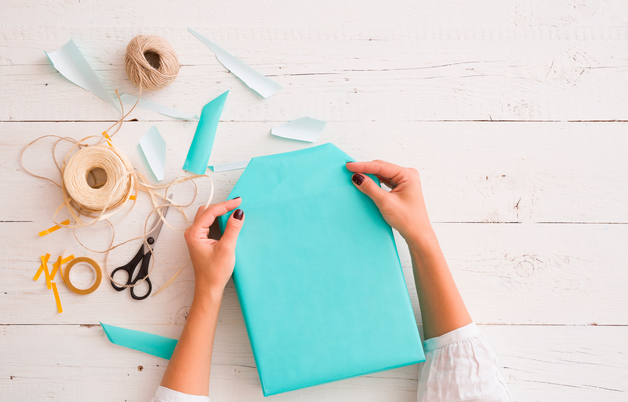 Decorative Recycling Bin
Decorative Recycling Bin
Wrap a large cardboard box with gift paper, leaving an opening at the top. Keep it handy when exchanging gifts to make holiday cleanup easy and conscientious! Make sure to remove all gift tags, ribbons, and bows before placing paper in the bin.
Kirigami, A Cut Above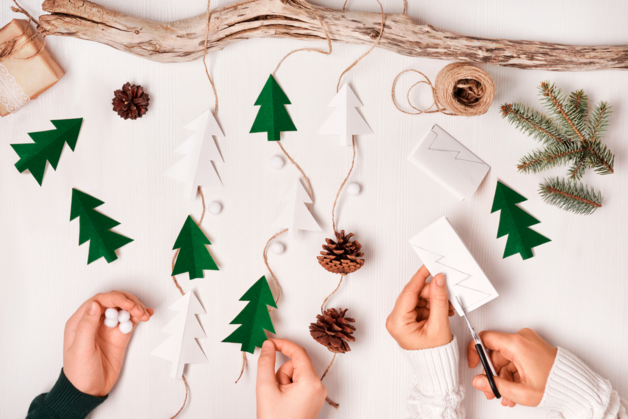 Kirigami, A Cut Above
Like Origami (where you create objects from folding paper), Kirigami is the art of folding combined with cutting. And it's easier than you think. In fact, you've probably already practiced the art of Kirigami without realizing it! A fun project for beginners is creating a garland curtain of paper pine trees. Simply fold, cut, and attach paper to hemp string then suspend from the ceiling in front of a wall for instant holiday decor.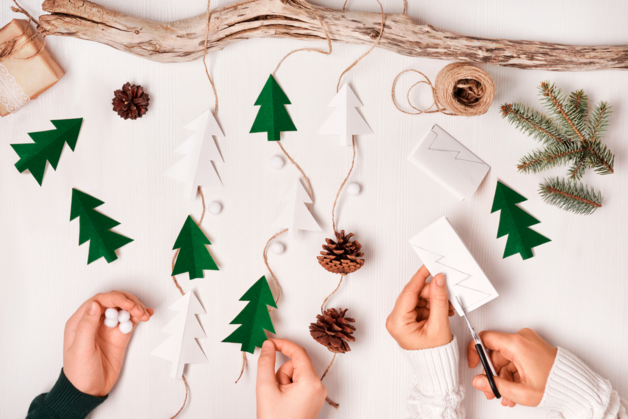 Key Takeaways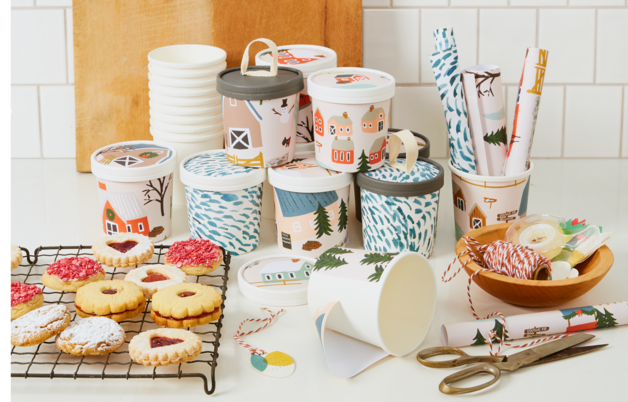 Key Takeaways
When hosting a cookie swap, give each guest a cardboard container with dividers to take their haul home. And heavier-duty cardboard packaging is perfect for sending family home with holiday dinner leftovers or for bringing your contribution to a celebration. Bonus: they're microwavable!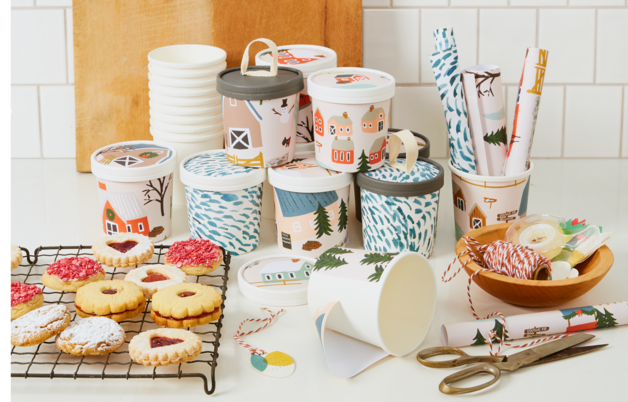 REUSE OR RECYCLE?
While many towns recycle wrapping paper, not all gift wrap is created equal. Here's how to tell if yours is recyclable: 
Many wrapping papers are recyclable—even the glossy kind—as long as they're free of non-paper additives like glitter
Foil, metallic, and embellished papers are not recyclable
Ribbons and bows should be reused, as should gift bags
Quick test: When unwrapping holiday presents, take a small piece of paper and scrunch it up in a tight ball. If it stays that way, it's recyclable; if it starts to unfold, dispose of it, or even better, reuse it.