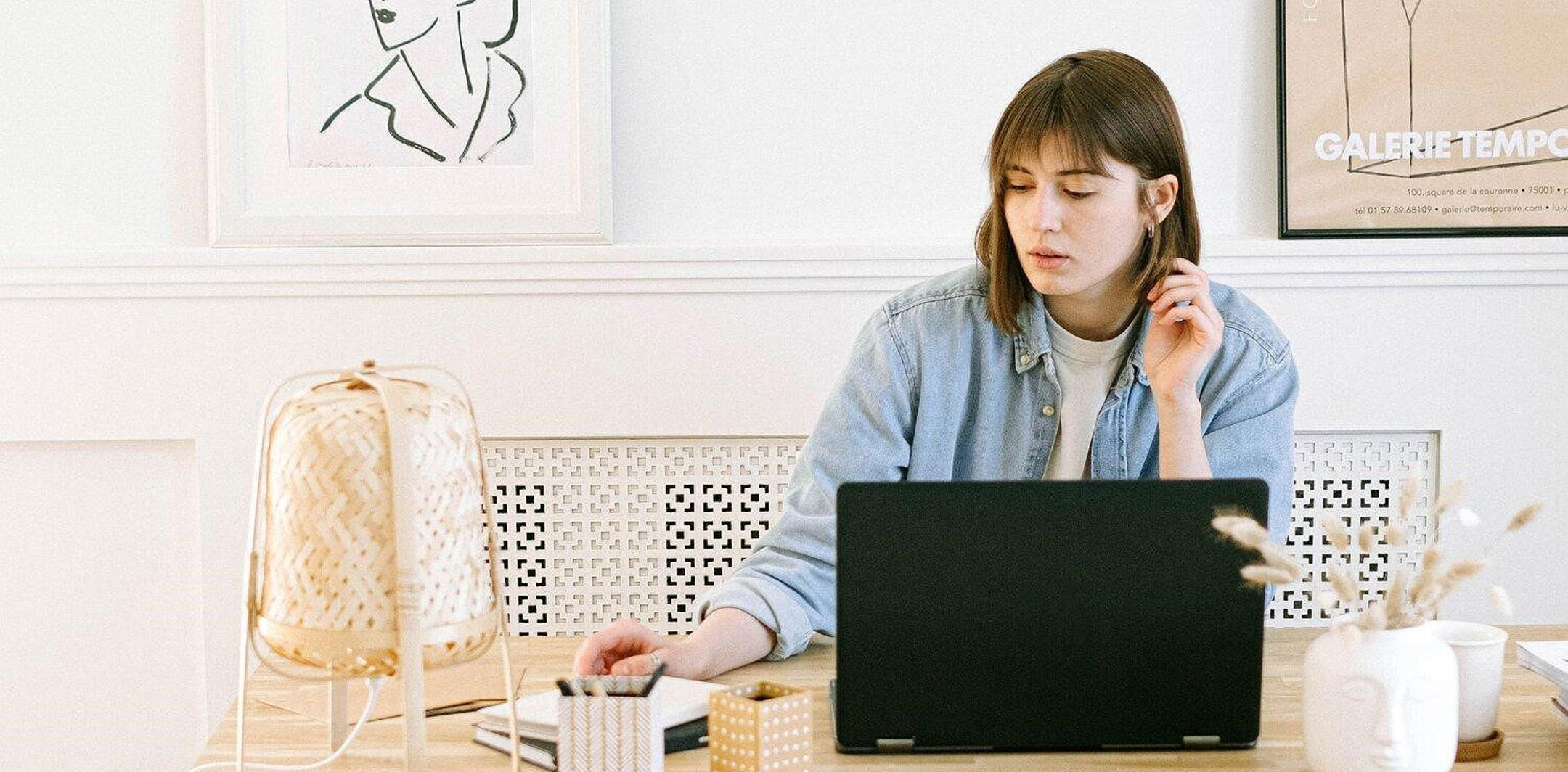 Photo: Ivan Samkov from Pexels 
Working from home sounds great in theory, but it takes a surprising amount of discipline to stay on-task remotely. Not to state the obvious, but distractions abound when you're expected to be online from 9-to-5. Even if you're not wasting time scrolling through Instagram, refreshing your Twitter feed, or falling down a Medium rabbit hole, just think of all the hours of productive, meaningful work you've lost trying to stay on top of your inbox, keep up with Slack messages, and organize your Asana tasks.
In an attempt to cut out the distractions, boost our productivity, and reduce our screen time, the C&C team undertook a unique challenge: a digital detox. Okay, so cutting out screen time completely isn't exactly realistic RN (those emails aren't going to answer themselves!), but we found that even small changes—like handwriting our to-do lists on paper and creating device-free zones equipped with notebooks and sketchpads —had major impacts on our productivity levels. Keep scrolling to find out what happened when the C&C team went analog while WFH.
THE DIGITAL DETOX METHOD: "Creating a comfortable spot in my apartment away from devices—with my paper notebook and a cup of coffee—so I can brainstorm and organize my tasks for the day."
THE GOAL(S): "To disconnect and refocus so that I can come back to my computer ready to knock out my to-do list!"
THE EFFECT(S): "I find that if I take some time in the morning to get myself centered for the day—without the distraction of my phone or Slack messages and emails—I can start the workday with my priorities in line and the ability to work much more efficiently!"
THE DIGITAL DETOX METHOD: "Keep handwritten to-do lists to help me better remember my hot-list tasks for the day."
THE GOAL(S): "To stay on task by referring my to-do list throughout the day."
THE EFFECT(S): "Each day, I create a new to-do list by referencing the previous day's list, which has allowed me to start clean and refocus on what I didn't complete the day before and on what has recently been assigned to me. Keeping a paper to-do list helps me better hit my deadlines and ensures that nothing slips through the cracks. Plus, I love how satisfying it is to actually cross off the tasks on my list."
THE DIGITAL DETOX METHOD: "Turn off email and Slack notifications, keep my phone in my bedroom at night to avoid aimless scrolling, and take intentional social media breaks."
THE GOAL(S): "My main goal was to live my 'off time' (aka non-work hours) to the fullest by limiting my phone time and creating little "no-phone" zones. I'll set up a cozy armchair and grab a notebook where I can do some creative writing or doodling to relax my mind."
THE EFFECT(S): "I'm truly so much happier and more focused on what's important when I limit my phone use and integrate paper instead. It's way too easy to waste time on your phone."
THE DIGITAL DETOX METHOD:  "I keep all of my paper card decks next to my bed so I can reach them in times of need and choose the right one for the moment.
Angel cards help me to feel surrounded by light and let me know I can call on them and my ancestors for help and support. Tarot really lays it all out for me and untangles the knots in my head and heart so I can process them and move forward. (I usually cry after a Tarot reading because I'm accessing and removing those old emotions that are sometimes painful). Then, my Inner Compass cards are for when I need to tap into my intuition and connect to my internal compass and start trusting my gut again.
They all help in different ways and I always feel such a sense of relief and gratitude after using them. It's also a moment for self-reflection and putting attention on things you brush aside but eventually, add up and catch up with you. I highly recommend doing them with your children too if you are a parent. It's so rewarding to see how much your children process their feelings and to encourage them to speak outwardly and openly about their emotions."
THE DIGITAL DETOX METHOD: "Create a paper 'ta-da' list at the end of each workday."
THE GOAL(S): "To reflect on my accomplishments—both large and small—at the end of the day."
THE EFFECT(S): "Putting my wins down on paper at the end of each day has been a much bigger morale boost than I expected. I don't typically keep a 'ta-da' list, but I've found that taking the time to put pen to paper and log my accomplishments during this period of working from home has really helped me stay motivated and productive. Rather than feeling disheartened by all the tasks on my to-do list that I haven't accomplished, I can instead appreciate everything that I have been able to get done. I highly recommend reframing of your to-do list as a ta-da list at the end of the day."
The final results? In an overwhelming consensus, we found that putting pen to paper—whether by creating a paper to-do list first thing in the A.M. or jotting down a ta-da list in a paper notebook at the end of the day—not only boosted our WFH productivity levels but also our morales. While a total digital detox while working from home may not be totally realistic (hello, tenth Zoom meeting of the day!), going analog in small ways with paper can have a major effect on making WFH life more manageable and enjoyable.