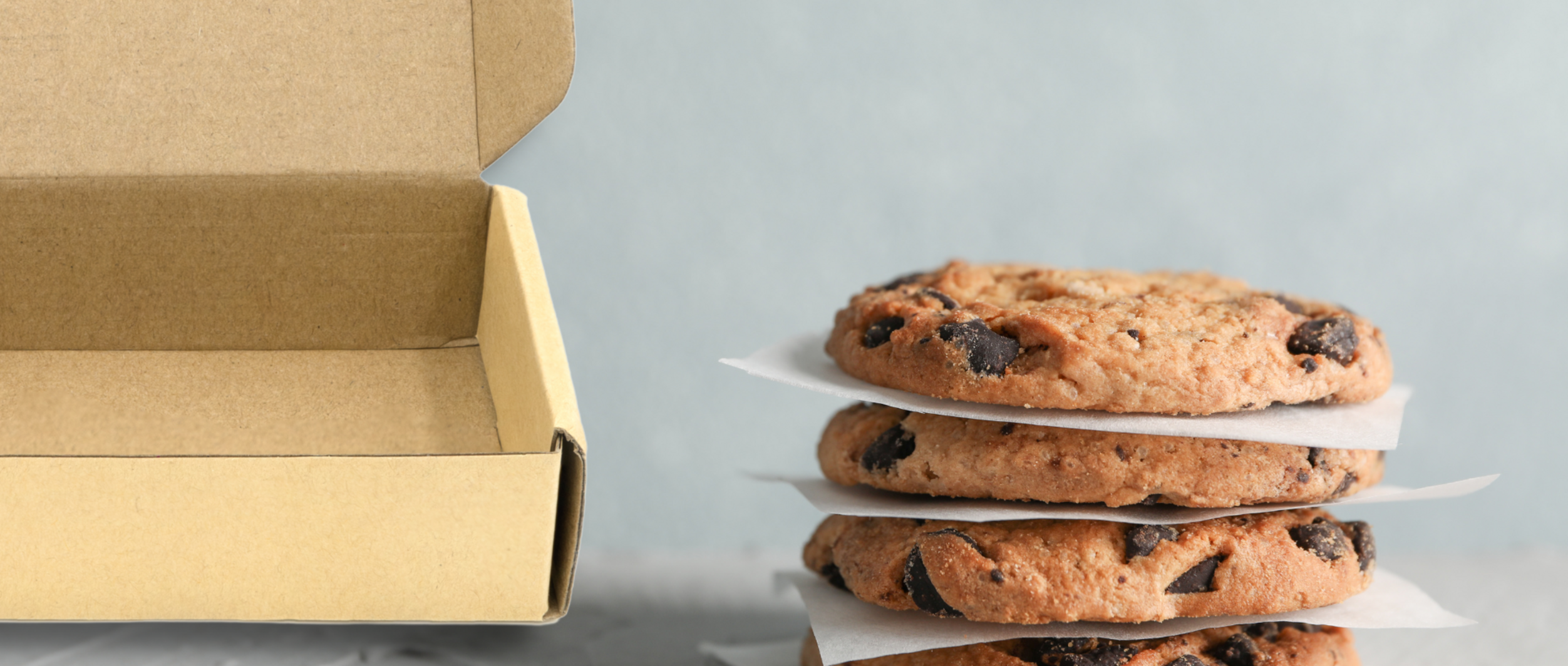 When it comes to packaging, saving green and being green are not mutually exclusive. Dessert companies around the world are not just improving their packaging in terms of cost and strength but also in terms of sustainability and the consumer experience. Manufacturers of sweets from cakes and cookies to ice creams are going all in on making packages both friendly to the planet and to their customers.
The pandemic continues to make an impact, this time in packaging. New York City-based Levain Bakery's business rose by 200% during the shutdown. According to Packaging World, the cookies proved so popular that the bakery redesigned their packaging, choosing a corrugated blue box designed for a delightful unboxing. Along with R.R. Donnelley & Sons Co., the company reduced the use of unnecessary materials and increased the versatility of the packaging inserts while creating an easy-to-assemble, beautiful design.
Jeni's Splendid Ice Creams wanted to ensure their ice cream was not just delivered safe and frozen, but also packaged sustainably. Jeni's worked with Pratt Industries to create a ventilated, corrugated overwrap for dry ice packs that ensured the ice cream would survive not just the delivery, but the possible hours spent on a customer's doorstep. Jeni's even installed a vertical bailer at their warehouse, so that they could recycle corrugated containers easily at their facility.
The Dutch bakery and e-retailer Taartenwinkel, sustainably introduced packaging that would maintain a 45-degree temperature while its cakes were out for delivery. When Taartenwinkel switched from refrigerated trucks to a courier service they redesigned their packaging to ensure the cake's ideal temperature. Using Recycold cool packs, Ranpak WrapPak thermal insulation and a custom printed corrugated shipper box, Taartenwinkel's cakes are sustainably delivered at just the right temperature.
Nestlé Hong Kong has announced that the packaging for its Kit Kat stick ice cream is moving from plastic to paper. According to Packaging World, the packaging, made of 100% pure pulp and certified by the Forest Stewardship Council, is designed to reduce plastic consumption and boost recyclability in support of Nestlé's ambition to achieve 100% recyclable or reusable product packaging by 2025.