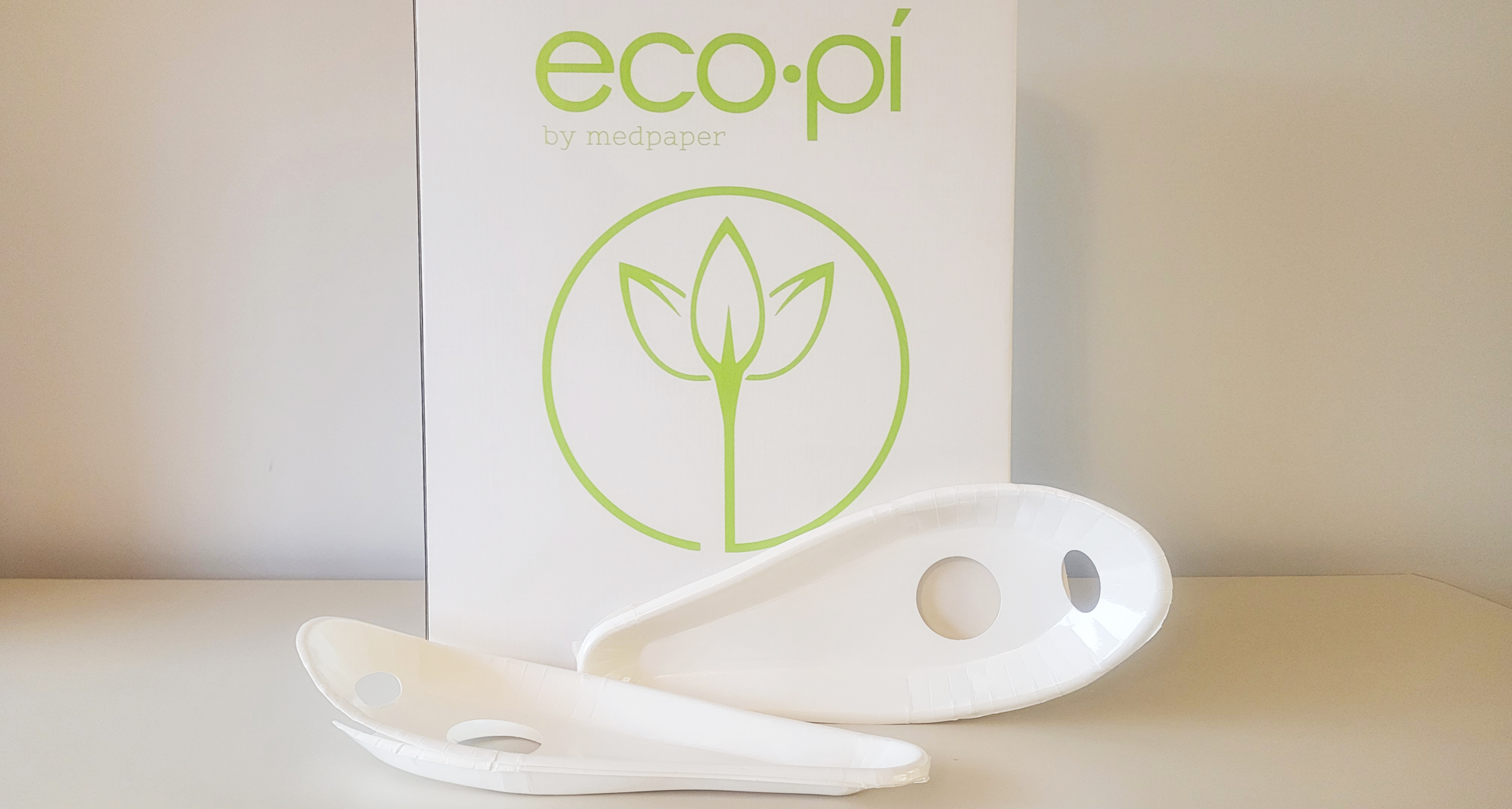 The medical field generates nearly five million tons of plastic waste each year, and some of that waste is single-use devices that are mostly manufactured from non-recyclable plastics. The healthcare industry is turning to leading designers to explore more sustainable solutions through innovative paper products that are moving in a sustainable direction.
Urine Sample Collector
Abbi Jones, CEO and Founder of Medpaper®, created the eco•pí, to make it easier for patients to provide a urine sample and stay clean. Eco•pí is a clam-shaped paperboard funnel that guides urine into a medical cup with less mess due to a convenient, hygienic handle that makes it easier for female patients to use. The eco•pí is especially useful in rehabilitation centers, assisted living homes and hospitals. The eco•pí received special recognition at the 78th Annual NA Paperboard Packaging Competition in 2021.
Prescription Paper Pill Bottle
Pill bottles have certainly evolved over time from screw top glass bottles in the early 1900s to the child-proof push-and-turn pill bottles in use today. The product is further evolving with a paper box thanks to Tikkun Olam Makers, an Israel-based collective dedicated to solving social and environmental problems. The new design features small hooks that lock the cap for child-safe protection, a water repellant coating using natural beeswax, and brown kraft paper that protects the product by blocking UV light. The company also used open-source design so anyone can make them by simply downloading a file with images and assembly instructions. Also acclaimed, the Prescription Paper Pill Bottle received a Best-in-Healthcare and Pharma Award in 2021.