The show may be over, but the trends and innovations discovered in Las Vegas will continue to shape the future of paper-based packaging. We hope you can use the tips and insights in our articles and videos to be part of what comes next!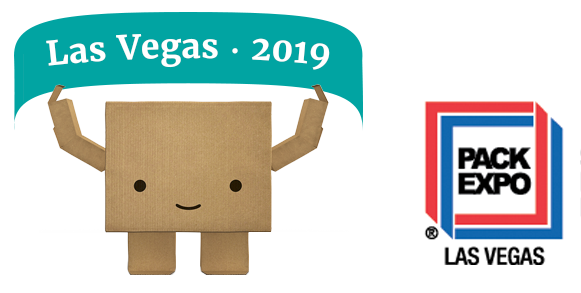 Protecting Packagers in an Already Connected Market
Counterfeiting and diversion within the packaging industry is rampant. Discover the state of the situation and emerging security solutions to protect packagers. Read now.
Innovative New Features Make Paperboard Healthcare's Unsung Hero
Innovations in sustainability, counterfeit protections and design elements continue to make paperboard packaging popular for prescription and over-the-counter products in the healthcare and pharmaceuticals industry. Watch now.
How E-Tailers Can Stay Ahead of Sustainability Goals
The rise of e-commerce has been a boon for packaging, but with its rise, what will sustainability in the industry look like going forward? Read now.
On-Demand Packaging and How to Achieve the 'Goldilocks' Box
Learn how on-demand packaging takes advantage of technology to automate the creation of more densely packed boxes, resulting in fewer overall packages and greater cost savings. Watch now.
Meet the Sustainable Darling of the Beverage Industry: Paper Packaging
Sustainability, flexible printing methods and visual appeal are allowing paper beverage packaging to satisfy the thirst of the consumer—and of packagers. Read now.
Look Ma, No Spills! How Paper Transports Food Products Safely
Producer to table isn't just a concept—it's a logistical challenge for the transport and packaging industry. Paper packaging gives that challenge the flavor of innovation. Read Now.
Retail-Ready Corrugated Speeds Products—From Factory to Store Shelf and Then to Consumer
Shelf-ready packaging helps consumers find the products they're looking for more intuitively and helps retailers shelve goods efficiently, minimizing repetitive strain and maximizing speed. Watch now.
Designing for Sustainable Packaging Hinges on Science, Collaboration
Packaging makers and users know that sustainability has become a consumer desire. But what's required to truly achieve sustainable packaging? We talk with WPO's Pierre Pienaar about the need to expand science, knowledge sharing and collaboration in the packaging industry worldwide. Watch now.
Drawn to Paper: The Science and Allure of Paper Packaging
Why are humans drawn to paper packaging? Haptics, permanence, sustainability—to name a few. We talk with Clemson University's faculty and students of packaging science to understand why paper packaging continues to enchant. Watch now.
Your 0.30-Millimeter Marketing Tool
Products need to stand out to survive in a crowded marketplace. Enter paperboard, the marketer's most accommodating tool for communicating with consumers. Here's why the material helps hold the human eye. Read now.
Where Corrugated Meets Industry 4.0
Corrugated is known as a reliable packaging material—and its steadfastness has plenty of room for developments in automation, robotics and artificial intelligence. The result: flexible manufacturers, happy consumers. Read now.
'Pack for a Purpose' Showcase Displays Why Robotics Is Taking Hold in Packaging
Nonprofit Blessings in a Backpack paired with PMMI and robotics systems makers to showcase how packaging innovation and giving back can help feed kids in need. At Pack Expo 2019 in Las Vegas, the nonprofit tapped "philanth-robots" to pack more than 6,000 packages of nutritious snacks. Watch now.
5 Must-Know Trends in Paper Packaging Today
During Pack Expo 2019, about 2,000 exhibitors and 30,000 attendees from 40 market verticals gathered in Las Vegas to showcase and discover the "what's what" and "who's who" in packaging. One thing became very clear: The paper packaging industry has an eye on what's next. Read now.