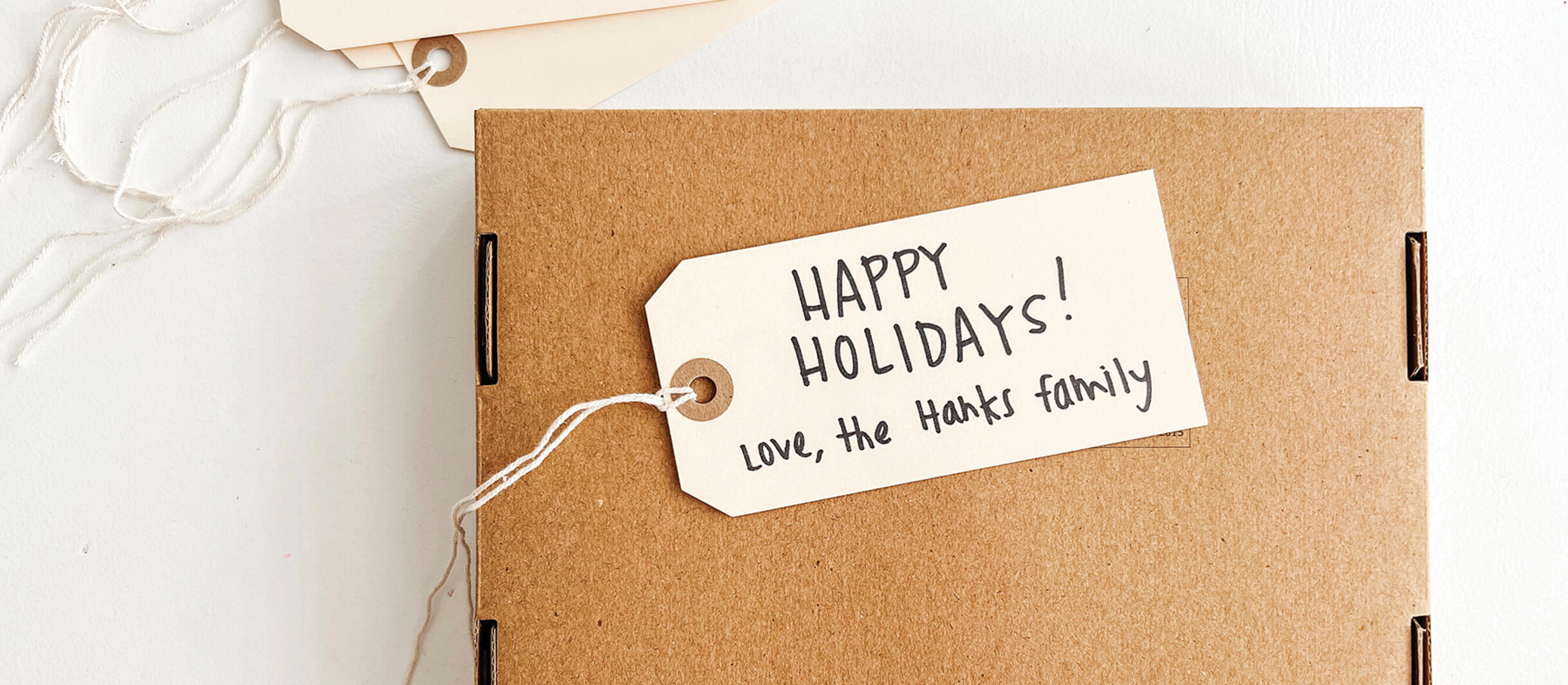 It might be too soon to celebrate the holidays, but it's not too soon to prepare for them.
From wrapping with intention to thinking about the actual shipping material, blogger and lifestyle influencer Brittney Hanks is passionate about making sustainable choices. The vision behind her brand, @HomeandKind, is to share practical solutions for celebrating the plant-based way, helping you to embrace the simple joys of the season while helping to ensure a healthy future for the planet.  The common thread in practices?  Using paper and paper mailing envelopes and boxes that help support the growth of forests and make the most of natural resources. 
Tip #1: Reuse, Recycle – and Be Merry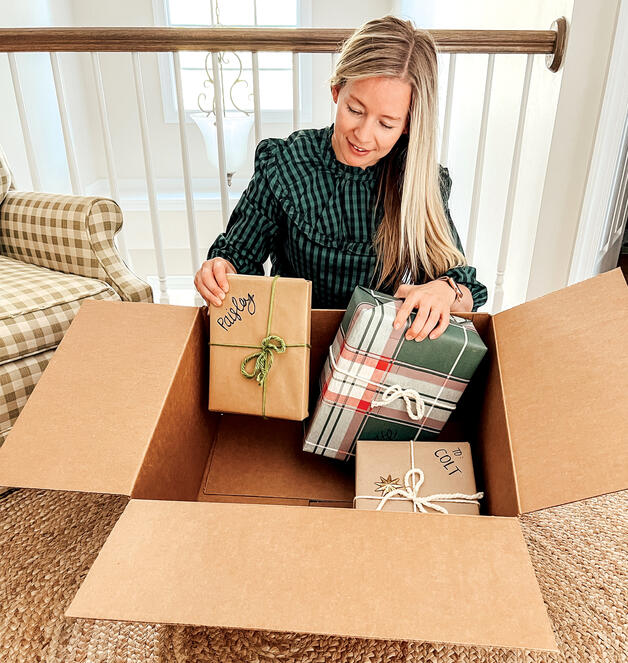 Tip #1: Reuse, Recycle – and Be Merry
Online shopping during the holidays is not just convenient, but a fun way to find that perfect item. Brittney makes it a point to purchase from online retailers who offer more sustainable packaging or shipping options. "Don't get rid of those big shipping boxes that come to your doorstep!" The sturdy cardboard boxes from delivery orders make wonderfully discreet hiding places for presents. Additionally, they make great recycling bins to be used for paper baking pans, paper cake molds, paper-based cutlery, and pizza boxes – even with a little grease and cheese! Simply empty, flatten and recycle cardboard shipping boxes. To ensure proper recycling, please check your local guidelines.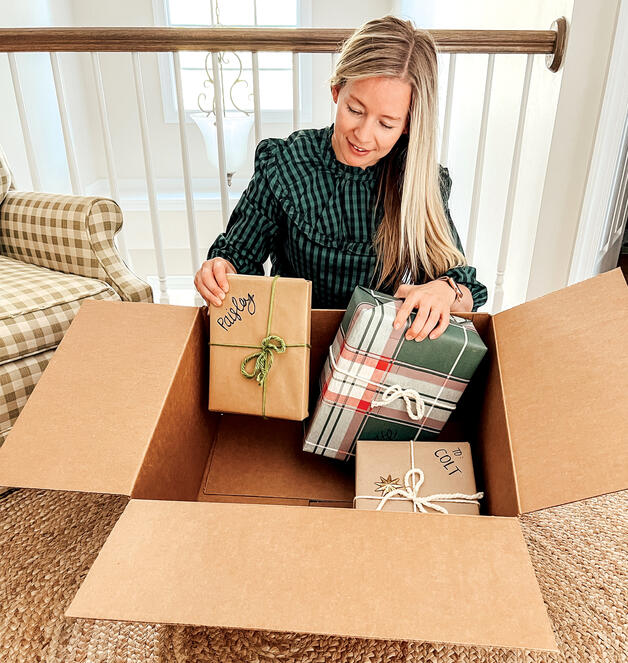 Tip #2: Give Great Presence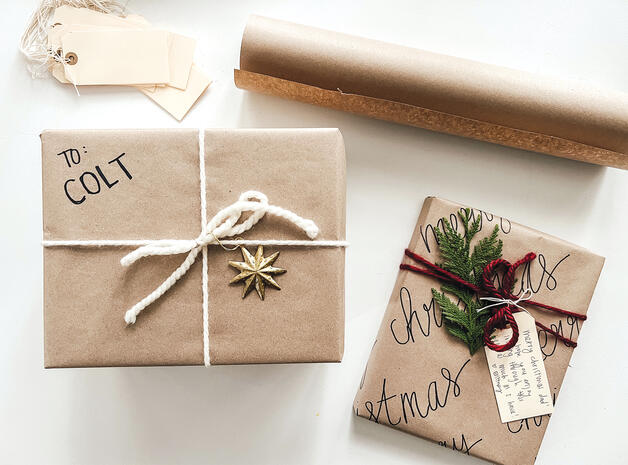 Tip #2: Give Great Presence
Staying sustainable when wrapping presents doesn't mean the presentation will be less impactful. Brittney loves to use non-coated kraft paper as her go-to wrapping source. "For the holiday season, I like to use black marker to write holiday sayings on the paper for a custom, personalized look." Plain kraft bags in different sizes are also a gift-wrapping staple. They work well in a time crunch and when you have oddly shaped items to wrap. Finish with manila paper string tags to write a large recipient name and add some simple pine or foliage from the yard for a sustainable gift accent.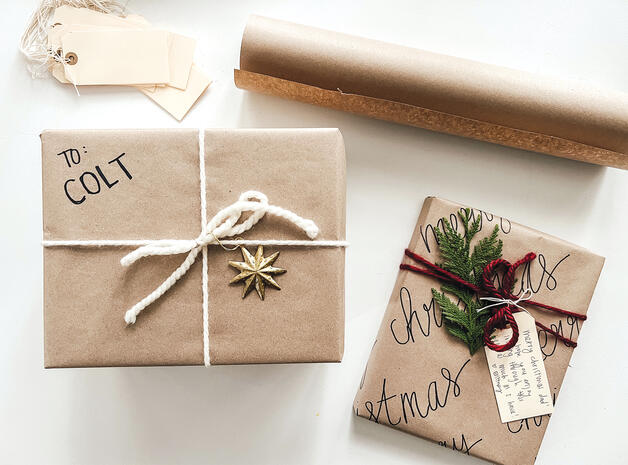 Tip #3: Unbox The Possibilities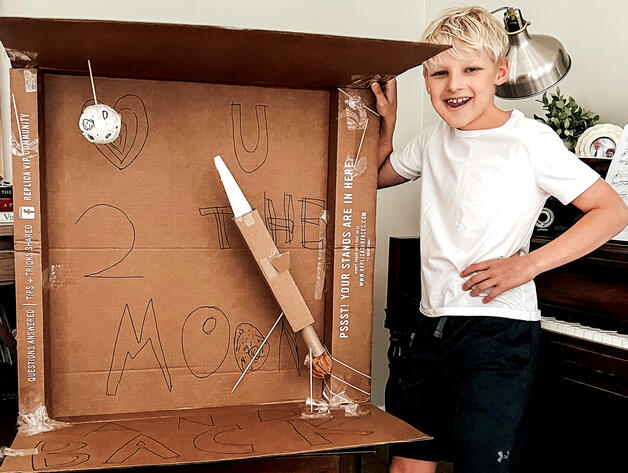 Tip #3: Unbox The Possibilities
This season, upcycle all the way by turning boxes into so many cool things. "Despite all the money we often spend on gifts for our kids, sometimes all they need is a few boxes to entertain them for hours." Spark creativity in children and watch them turn boxes into spaceships, doll houses, DYI game boards, and more. This idea isn't just for kids – use upcycled boxes to create thoughtful, sustainable gifts such as wine holders or indoor plant stations for the adults on your list.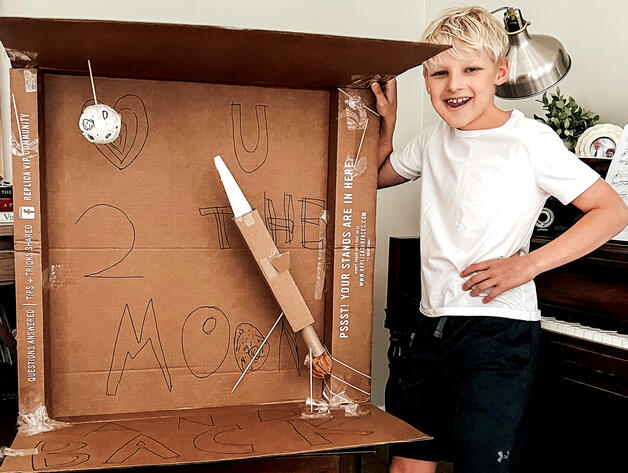 Did you know that when you choose paper and paper-based packaging, you're choosing to support America's forests? Paper companies work with private forest landowners to grow and maintain forests at a rate nearly double the volume needed to make the paper, packaging and boxes you rely on every day. As you give to your friends and loved ones, you're also giving back to the planet.
Learn more Sustainable Tips for the Holidays at www.howlifeunfolds.com/holidayguide