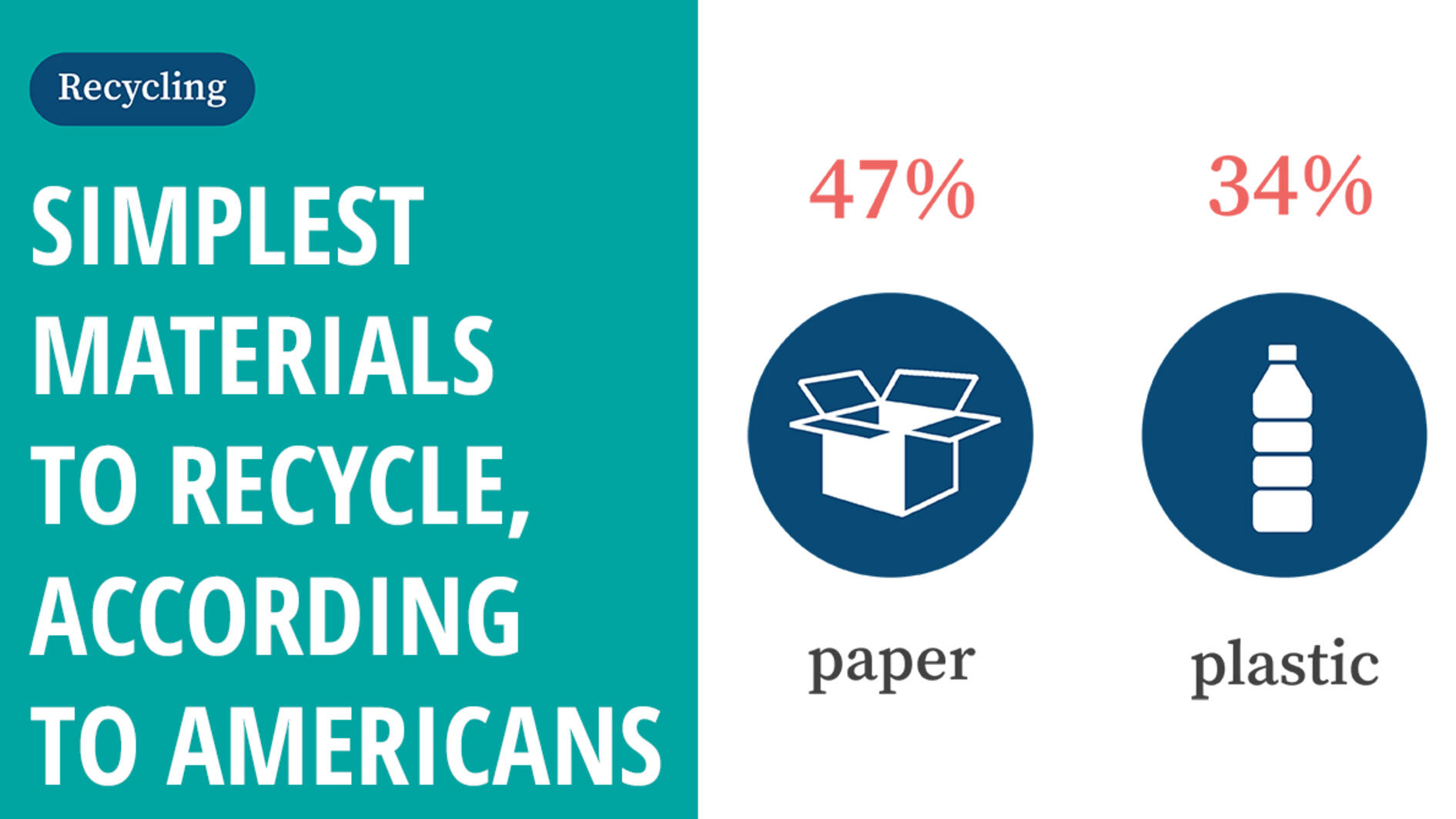 If you ask people "do you recycle," the quick answer may be "yes" as they may be eager to demonstrate their role as good stewards of the environment and our planet. And while almost all Americans say they recycle (95%), nearly half admit that they are confused about the basics of recycling.
A survey commissioned by the Paper and Packaging Board (in collaboration with Kelton) revealed that confusion and a lack of information is the biggest barrier to recycling. In fact, nearly half do not know that boxes should be emptied and broken down for pick-up (49%), where they can drop off recycling (46%) or information about their designated recycling days (44%). When it comes to recycling extra-large items, over a quarter of people do not know how to properly break down and recycle these items (29%), and roughly the same amount of people don't know who to contact with recycling questions (27%). 
Despite these gaps in knowledge, paper takes the prize for being the simplest to recycle with about half of recyclers (47%) reporting that paper is the easiest material to recycle.
"As individuals take steps toward a more sustainable future, choosing paper and paper packaging can be a key step because paper products are sourced from a renewable resource – trees." said Mary Anne Hansan, president of P+PB. "With this survey, we hope to increase awareness around recycling, encourage daily recycling habits and propel people to become a force for nature. Not only is recycling good for the environment, it also can boost our happiness and confidence." 
Americans can follow three simple steps to adopt paper and cardboard recycling into their everyday lives to ensure a more Earth-friendly environment:
Empty packaging and boxes, removing all excess paper, products and other materials
Flatten the box by safely breaking down boxes at every corner
Recycle the cardboard and paper materials according to local guidelines
To learn more about our results from this survey like gaps in recycling behaviors between genders, parental attitudes about teaching recycling to children, and more, visit paperandpackaging.org.