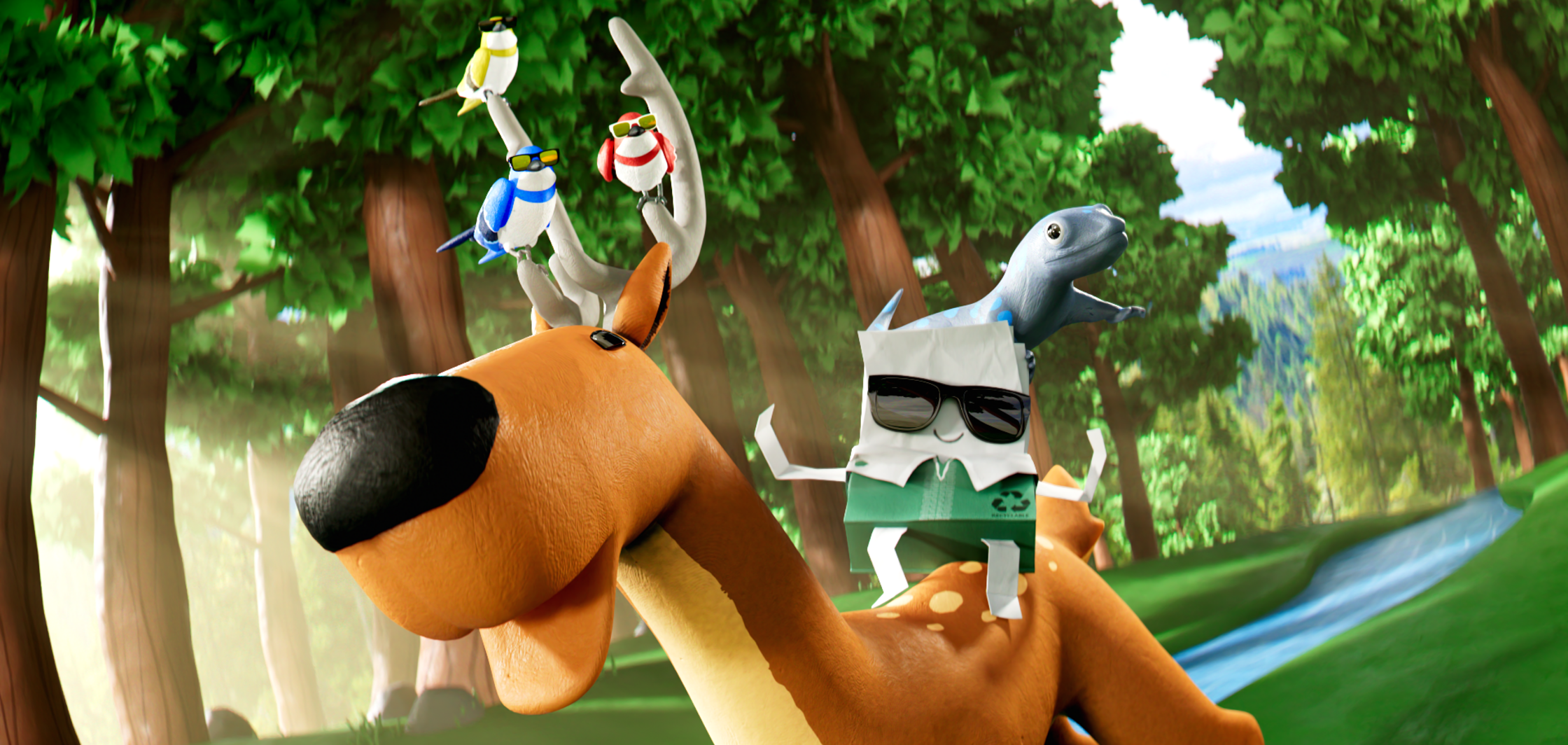 We all need things we can feel good about and caring for the environment is one of them. That's the message behind our new rap song. You can feel good about choosing and recycling paper and cardboard because you're doing it for the green—aka your choices mean more trees. You probably know that paper is 100% sustainable, renewable and recyclable, but here are some things that might surprise you:
Truth #1: Choosing paper renews and grows forests
If you're concerned about protecting public lands and national forests, you're not alone. The paper industry never uses trees from national parks. We work with owners of private forests in the U.S. to help manage and keep their forests healthy—replacing every tree used through regeneration and planting.
In fact, that outside-the-box thinking results in notably more trees grown than used. Every year in the U.S., a billion trees are planted, and over the past 30 years, the U.S. forest area has increased by nearly 33 million acres. Not sure what that looks like? Try picturing 2,275 football fields of forest growth every single day.
Truth #2: Paper is one of the most recycled materials in the U.S.
Recycling for life isn't just a catchy phrase. Cardboard boxes and other paper products are the one of the most recycled materials in the U.S., and more paper by weight is recovered for recycling from municipal solid waste streams than many other materials combined.
Not only that, but the industry uses every part of the tree to develop products and support its manufacturing processes. For instance, bark is used to power mills and provide electricity to the grid. Thanks to biomass energy, some mills even produce more energy than they consume.
Truth #3: Wildlife habitats stay healthy because of paper
When you choose paper for nature, you're helping to care for the forests by not only increasing forest coverage but also protecting wildlife and habitats.
Every time a tree is harvested, the limbs, pine needles and other small tree parts that are left behind on the forest floor form healthy habitats for chicks and other woodland creatures. Bugs feed on this organic matter as it decomposes, which attracts birds that in turn feed on them.