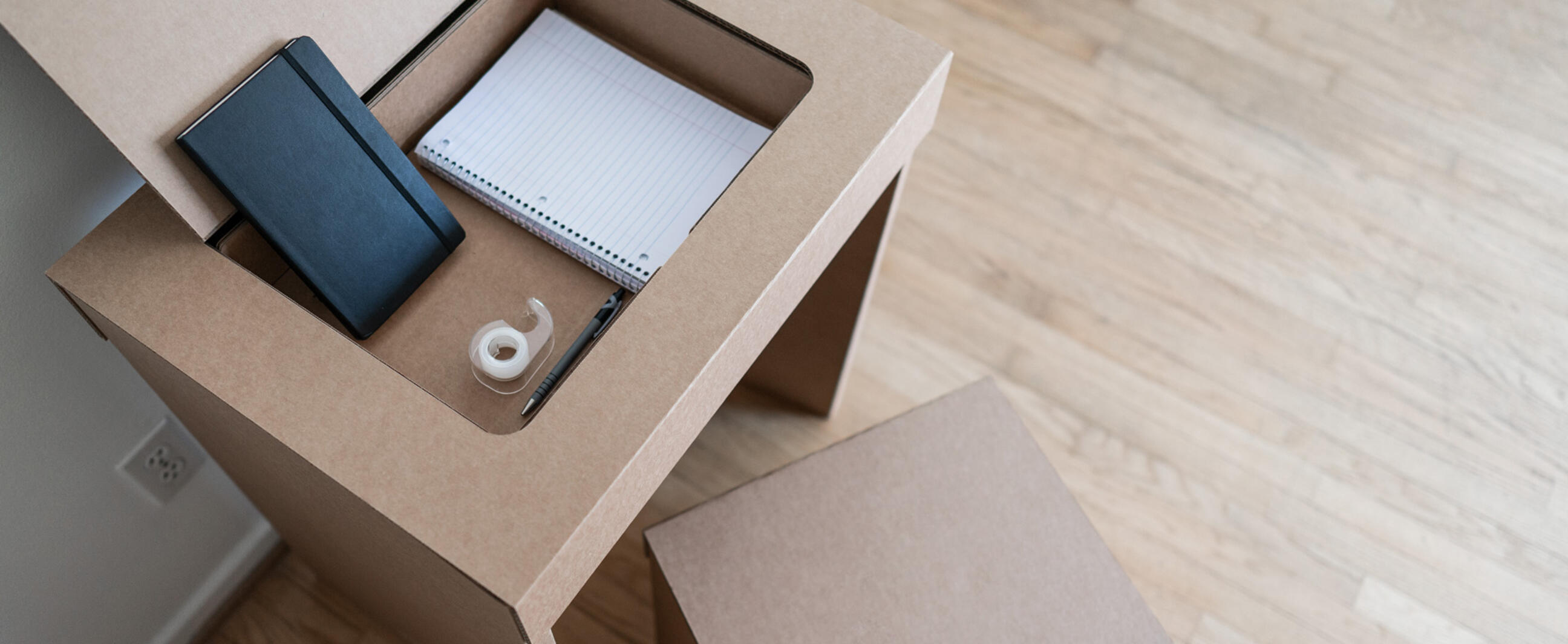 With millions of students across the country forced to shift to study at home, the race is on to get essential resources to those without access. As other industries work to provide online learning access, the paper and packaging sector is uniquely placed to provide analog tools like writing equipment and pop-up corrugated workspaces.
Leading the charge, the Paper & Packaging Board's How Life Unfolds® campaign has launched a joint partnership to provide students with desks for a steady, dedicated learning space. In partnership with sustainable design house GOKARTON, the pilot program will donate 200 lightweight, recyclable cardboard desks to families of the Boys & Girls Club of Harlem community in New York City.
With New York City schools shifting to distance learning for the remainder of the school year, community leaders are turning their eye toward providing consistency and resources for those who traditionally have less access and buying power.  Finding affordable, scalable ways to deliver the essentials to those in need is key. Corrugated desks can be produced quickly and shipped at a minimal cost, providing an effective solution for students lacking a dedicated space where they can focus on their schoolwork.
Research attests to the importance of a learner's self-direction and control over the whole learning process, with evidence suggesting that learning effectiveness is improved by giving the learner control over and responsibility for their own learning. A designated workspace of one's own is an essential part of this personalized approach to learning.
In addition to desks and notebooks provided by the paper industry, the Boys & Girls Club of Harlem is working to provide school supplies to the Harlem community. Go to bgcharlem.org to learn how you can help.