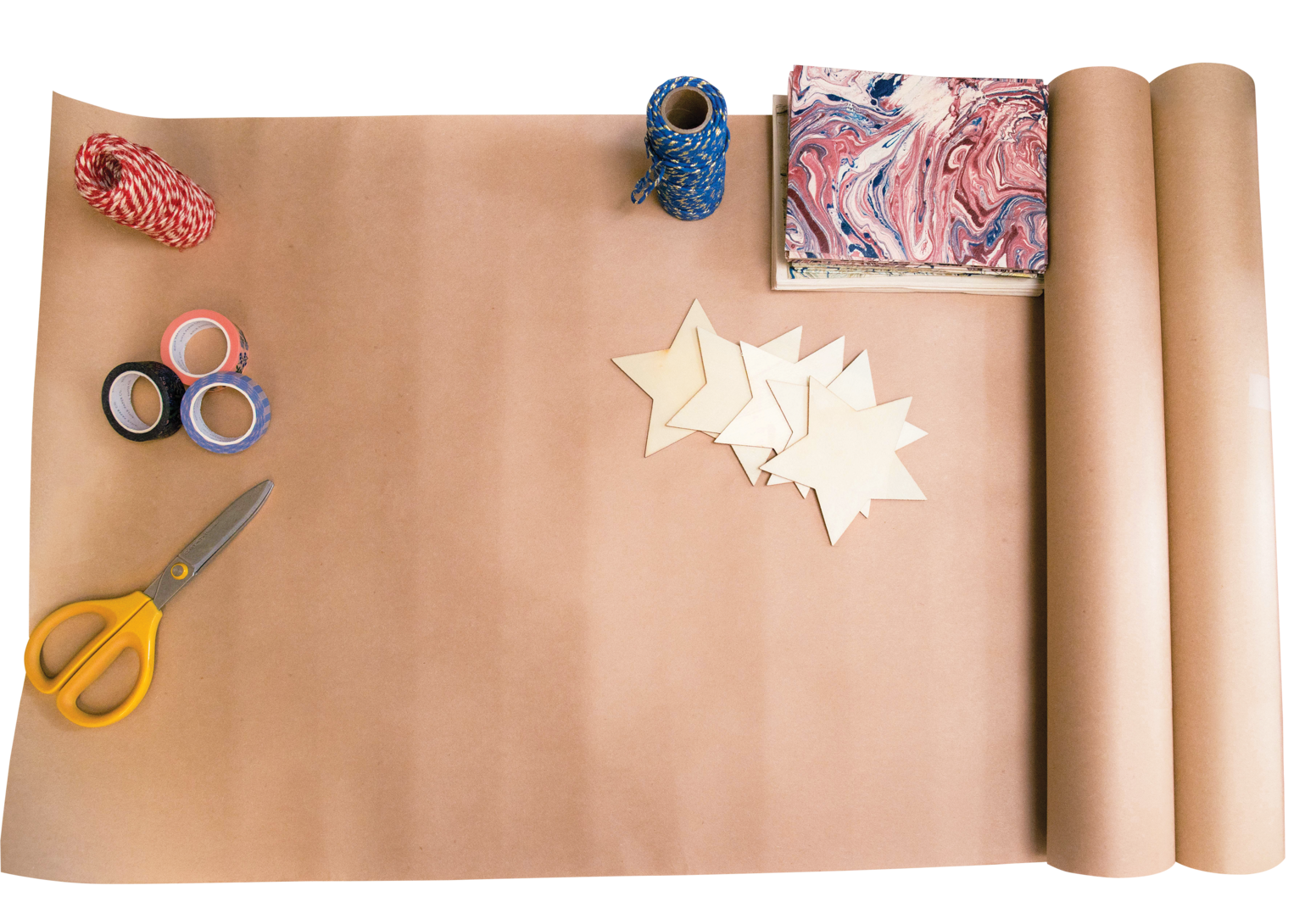 'Tis the season!  With the holidays right around the corner, preparations are in full swing. From online purchases to wrapping gifts, Leah Thomas wants you to know why choosing paper should be a top priority. The sustainability advocate behind @greengirlleah shares the importance of using, re-using, and recycling paper and packaging materials during the holiday season, resulting in a happier celebration that's good for the planet.
Make A List And Use It Twice
When it comes to holiday prep, Leah gets creative with paper and packaging materials that she already has laying around the house. "The key to sustainability is to use what you already have and use it for as long as possible!" Whether cardboard boxes from online orders or paper shopping bags, there are plenty of ways to bring them back to life and incorporate them into your holiday projects.
"Many people will appreciate the thoughtfulness of wrapping their gift with consideration for the planet."
Get Crafty With It
While the holidays often call for glitter and glam, Leah makes it her priority to stay sustainable. Getting in the festive spirit is easy with a DIY moment starring any of these environmentalist-approved paper materials:
Kraft paper: "It's durable and recyclable. You can use it to make DIY party décor such as streamers, paper ornaments, or gift wrap. To spruce it up a bit, I add string from a local craft store for an extra pop to the package and decorative feel."
Newspaper: "I cut out positive stories and humor or cartoon sections, and use it as gift wrap. One newspaper is usually enough!"
Seed paper: "It has flower seeds built in with a very unique texture. Once in the ground, it'll biodegrade and produce flowers. Gift it to someone and they can plant it in their garden!"
Scrap paper: Repurpose scrap paper around the house for notecards or gift stuffing, or cut out shapes to create a custom gift tag with a personalized handwritten note! 
"I make cards printed on recycled paper with watercolor art. They make the perfect gift for a thoughtful holiday letter."
Save The Scraps
Once the holidays wrap, Leah stresses the importance of recycling all of the leftover materials to help extend its lifespan. Cardboard boxes, greeting cards, paper gift tags and wrapping paper without foil, cellophane, or glitter should all end up in the recycling bin. "Opting to recycle your paper will lower your environmental footprint and keep the waste out of landfills." Leah's # 1 tip? "Make sure to have a recycling bin that is very present inside your home."
With paper-based products made from tree fiber, a resource that is renewable because trees are replanted, the natural cellulose fibers can generally be used to make new products up to seven times. Talk about a gift that keeps on giving!
You Can Be A Force For Nature
The US paper industry has a legacy of caring for the forests, increasing forest coverage  and protecting wildlife and habitats. And now, by practicing Leah's holiday tips, you can too.