Paper and packaging companies around the globe are taking a stand against Covid-19. Together they are producing and donating sorely needed face shields to equip first responders and medical personnel. And they are doing it in a pretty creative way.
FiberShield.org, founded by Ed Zumbiel, president of Zumbiel Digital Packaging, based in Hebron, Kentucky, and Andreas Keller, principal and managing director of Pawi, based in Switzerland, is an international coalition tackling the virus through paper and philanthropy. And it all started with a conference call.  
"We were both on a conference call on an unrelated matter," said Zumbiel, "and we saw the need to address the shortage of Personal Protective Equipment (PPE) in terms of face shields. We were both already working individually on the problem, unbeknownst to each other." So, they decided to join forces and Faceshield.org was born.
With the crisis escalating in New York City, Zumbiel had noticed a news broadcast about people making 3D printed shields and turning out approximately 5,000 shields a day. "I thought we could make something functional and make something faster, as in several thousand per hour rather than several thousand per a day." And when one adds the production capacity of Zumbiel and Pawi to fifty or so additional packaging companies, Zumbiel and Keller knew that they could, as an industry, make a huge dent in the PPE shortage.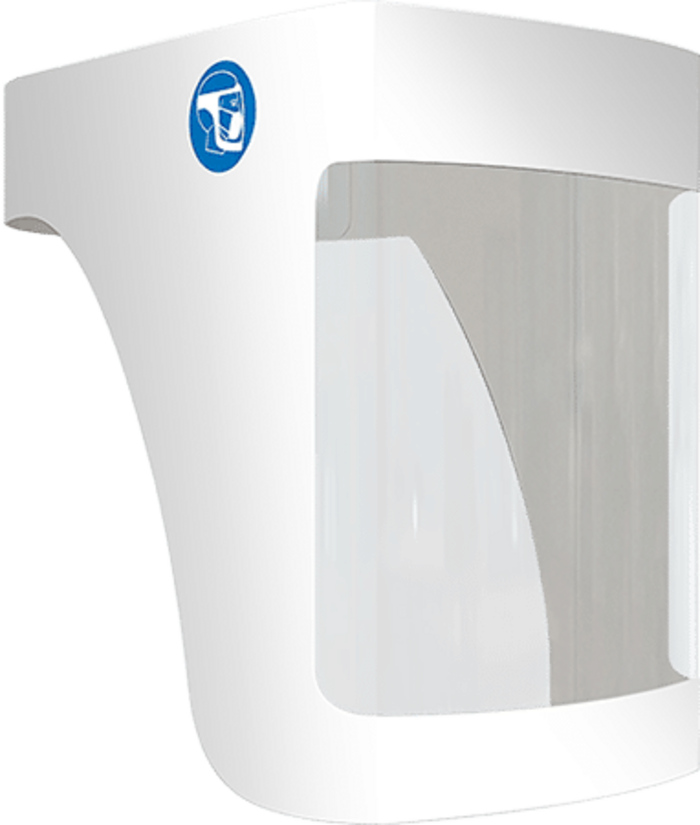 Photo courtesy of Fiber Shield
Zumbiel and Keller proceeded to create a platform, FiberShield.org, to enlist their fellow industry brethren in producing these shields and getting much needed PPE widely distributed throughout the world.
Zumbiel and Pawi donated the technical specs for their companies' face shield designs on the FiberShield.org website. The two companies are offering their patent pending designs, royalty free, through 2020 to any company who is willing to donate the first 100 thousand single-use shields they produce to medical professionals and first responders. And the paper and packaging industry has replied with a resounding yes.
"We welcome the opportunity to unite as an industry and contribute to a great cause by partnering with Fiber Shield," according to Andy Bolton, president and CEO of PaperWorks. "We are proudly doing our part to protect those who protect us. We are delighted to contribute our paperboard resources and production capabilities to help in a meaningful way during this time of crisis." 
 "It seemed like a great opportunity to do something positive," says Daniel Foster, director of sales and operations planning at Graphic Packaging International. "When we got the request, we sent it up to the top of the organization and immediately they said yes, let's do this, it is the right thing to do."
And Zumbiel agrees. "One of the really amazing things we noticed at the outset was that we were asking industry colleagues to donate 100k shields and many of the companies have already blown by the target by a wide margin.
FiberShield.org will continue to bring paper and packaging companies around the globe together to fight the good fight against Covid-19. "Our goal is to get at least 10 million face shields donated to users very quickly.  We seem to be well on our way," says Zumbiel, "and we will go on with this however long it takes."
Learn more about Packaging, as well as the added benefits and solutions from our other industry associations on our Association Partners page.
View Association Partners