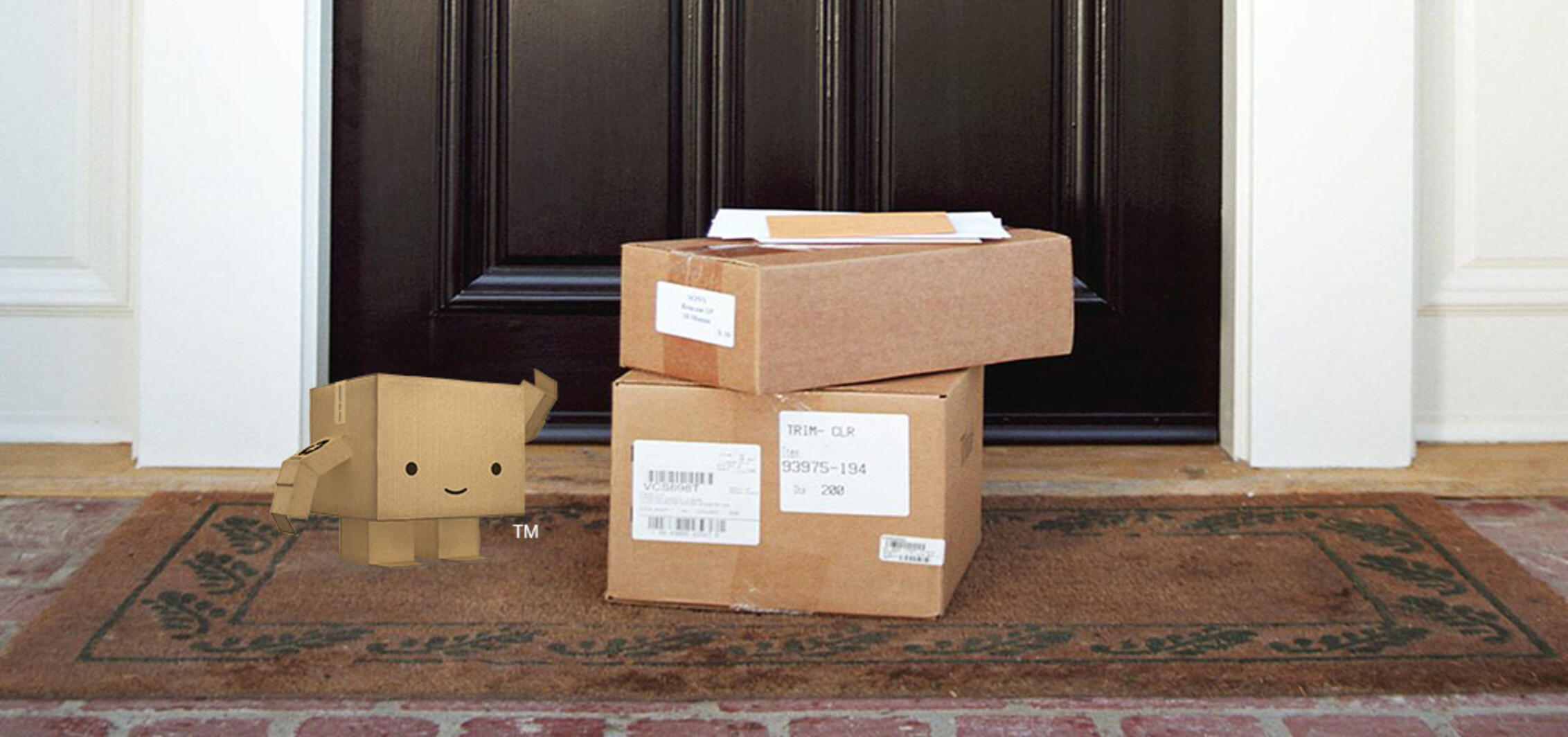 Judging from doorsteps, the holiday shopping season has started earlier than usual. No, we don't mean decorations on doors, we mean cardboard boxes are popping up on doorsteps across the country in unprecedented numbers. Shoppers are turning more and more to online retailers for home delivery and companies that offer customers curbside-pickup services. And as a result, turning to cardboard boxes.
Many big box retailers were "spurred" to push up the holiday by Amazon's decision to move Prime Day to October. Major e-commerce giant Amazon suspended their usual Prime Day sale, normally in July, due to the pandemic. Other major retailers have followed suit, including Target, Walmart and Best Buy.
And it is not just the big-box retailers moving up the holiday calendar. According to AdAge, stores such as Anthropologie, Crate & Barrel and West Elm began sending holiday-related email promotions in mid-September. "The traditional November-December holiday season definition is meaningless this year," said Joel Bines, managing director and global co-leader of AlixPartner's retail practice told AdAge in a statement. Accelerating a trend as online holiday sales have shifted earlier and earlier over the years.
As a result, e-commerce sales are up 32.4% this year, reaching almost $800 billion dollars. That is a total of almost 15% of all retail spending in the U.S. this year with a prediction of being 19.2% in 2024.  "There will be some lasting impacts from the pandemic that will fundamentally change how people shop," said Cindy Liu, eMarketer senior forecasting analyst at Insider Intelligence.
Nearly half of all consumers surveyed are starting their holiday shopping before November, according to a 2020 consumer study from IAS (Integral Ad Science), and 85% of consumers will do so online. More than 3 in 4 consumers plan on purchasing their gifts on e-commerce and retail sites.
While it may seem this holiday season will be unprecedented, there is also a shift back to traditional holiday gifts. According the "The Real Deal" by RetailMeNot.com, "due to the lack of concerts, movies and holiday events this year, we will see fewer experiences gifted and instead more traditional gifts, DIY and physical presents."
Of course you expect those presents to be in perfect shape when you give them. Boxes used in e-commerce are engineered specifically to get to where they are going intact. "They are versatile," says Rachel Kenyon, Senior Vice President of the Fibre Box Association, a trade association that represents more than 95% of all U.S. box shipments. "Boxes combine structural rigidity with cushioning qualities that make sure your products arrive in pristine condition."
As a result, the online holiday shopping season will give customers an abundance of options, savings and time. But there is one more critical aspect to online shopping that will be in surplus. That would be an abundance of cardboard boxes on doorsteps.
Research from our latest consumer survey shows that people prefer paper-based packaging and shipping materials 2:1 over plastic; and if given a choice 3 out of 4 people would prefer a paper-based shipping container, like a corrugated box, when receiving their online purchases.
As we all take steps as individuals and companies toward a more sustainable future, choosing paper and paper packaging can be a key step. Because paper products are sourced from a renewable resource – trees – boxes and paper packaging are recyclable. Part of "doing good" this holiday season means doing your part to recycle these boxes. It is commonly known that by recycling, the boxes can be put to more good use. Something less well-known is that recycling is key if we want to keep our packages arriving. "We need a balanced system," says Kenyon. Since the average cardboard box is comprised of 50% recycled content, "If we are not getting recovered material back, it makes it harder for us to keep making boxes." Many brands rely on this circularity of paper packaging and recovery rate to ensure a steady supply, especially with an ever-increasing reliance on online shopping this year. Consumers can educate themselves on recycling cardboard boxes here and here. 
Cardboard boxes are an important part of the holiday shopping season, filling a critical need in an ever-expanding online marketplace.
Learn more about Packaging, as well as the added benefits and solutions from our other industry associations on our Association Partners page.
View Association Partners