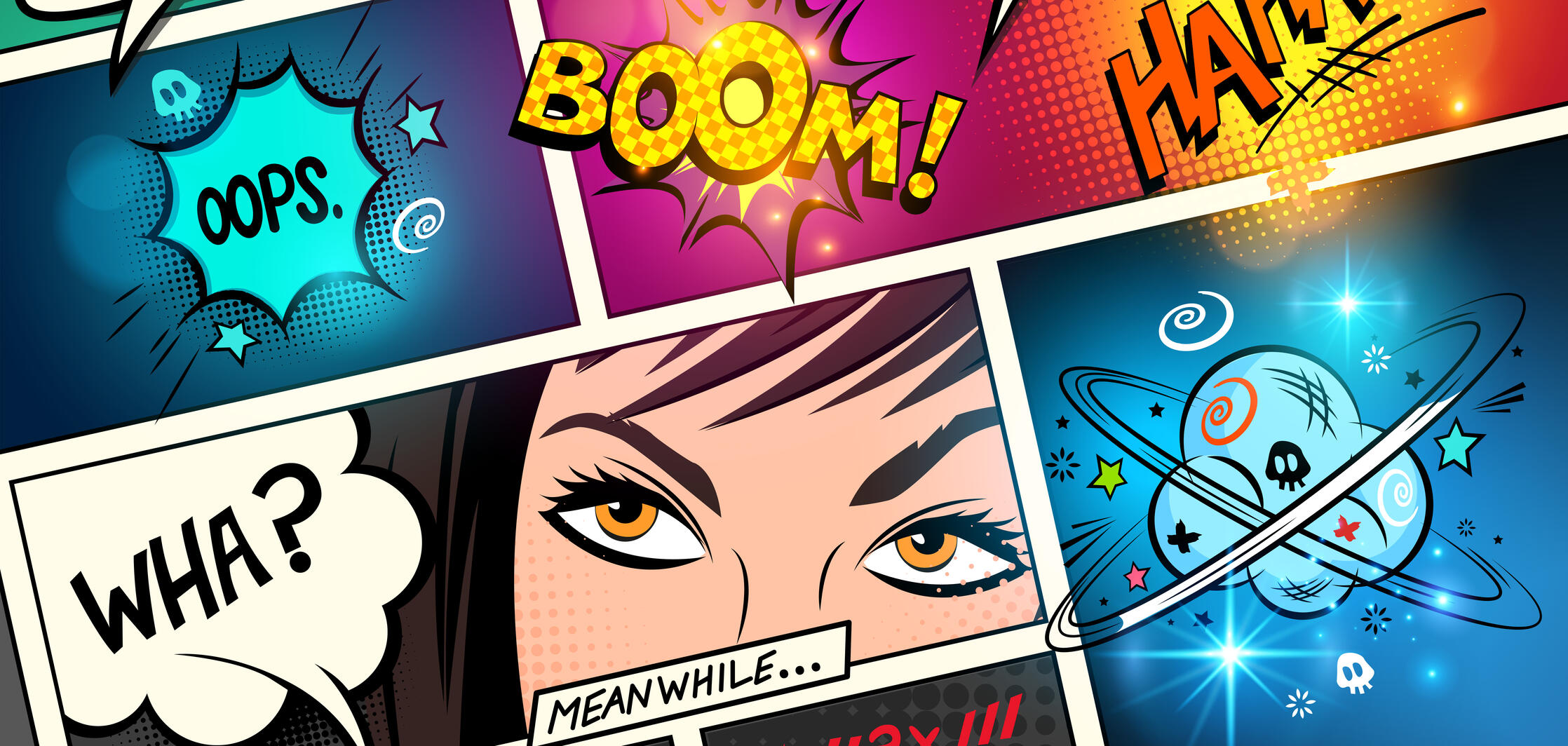 Before superheroes battled mighty villains on the big (and little) screen, they were fighting for justice on the printed pages of heroic comic books, an enduring art form celebrated on Sept. 25, also known as National Comic Book Day.
National Comic Book Day — not to be confused with Free Comic Book Day in May — doesn't have "official industry support," according to Brigid Alverson, writing on CBR.com, but that's OK. The day exists "solely as an excuse for geeky writers to pitch comics stories to their editors."
Well, maybe not just that: The day is also about reveling in the joy of leafing through the colorful pages of a medium that shows no signs of fading into the past.
Despite our consumption of all things digital, the comic-book market is better than ever.
The Washington Post reported in 2016 that "unit sales of the top 300 comics were down for 15 years after a high in 1997… recently released sales numbers show that June was the industry's best-selling month since December 1997."
Meanwhile, Variety reported that with the "box office-busting success of Marvel and DC's screen franchises ... the market for the comics that inspired them has been rejuvenated ... the overall revenue for comics broke $1 billion in 2015 and in 2016 grew 5% to nearly $1.1 billion," citing the latest report from ICv2 and Comichron, two firms that track the comics industry.
According to Voice of America, the success of comic-book sales in 2016 was not all because of box-office successes. VOA cites that not only are some of the most popular characters new to the comic-book scene, including Black Panther and The Unbeatable Squirrel Girl, but DC Comics' Rebirth Series, launched in 2016, has also experienced a great success.
So while much of the surging comic-book sales can be ascribed to a "halo effect" from the movies, the popularity of the medium comes down to the tangible: the comic book itself.
Variety notes that "comic-book companies have worked to harness the publicity and attention of the movies to capture new fans with graphic novels, merchandise and other products that might turn a casual fan into a monthly reader."
Holly Interlandi, buyer for Meltdown Comics in Los Angeles, the largest comic-book store on the West Coast, told VOA that although customers buy comics both online and in the brick-and-mortar store, most fans are not reading the comics online. It's "because they like to have them in their hands and see the gorgeous art," she says.
And then there's the thrill of the chase: finding that one hard-to-find issue and holding it in your hands. While attending the Springfield Comic Book Convention in Illinois in August, Paul Demink, a collector of comic books for more than 30 years, told The State Journal-Register that combing through the issues and handling the actual books were a good way to bond with his son and also find some new reading material: "It's like a treasure hunt."